APB installs access control solutions for your business That's designed to let the right people in, and keep the wrong people out.
Investing in the right technology is central to the protection of your staff, site visitors and ultimately the success of your business. It's natural to want your business premises to be as open and welcoming as possible, making it easy for guests and visitors to move around the building. This helps to ensure that your business is protected against intruders.
In the event of an emergency, not only the future of your business but people's lives hang on the reliable functioning of access control systems. At APB Security, we produce cutting-edge access control security solutions that allows individuals to get where they need to be at the right times, while preventing unauthorized access to restricted areas.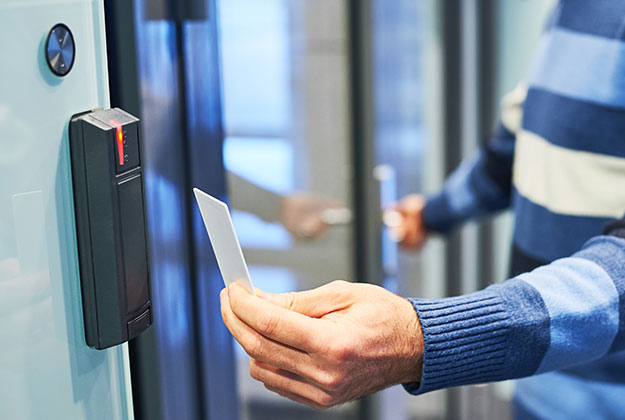 Access Control Key Features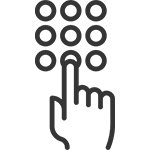 Door Locks & Keypads
Keep your entry and exit points secure with coded door locks that unlock with the right smart cards, or keypads for master entry control.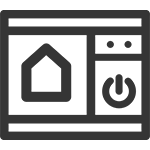 Control Panels
Our system control panels keep tabs on your card readers and instantly notifies you if any of them go offline.
Identity Management
Our identity management system puts you in control, setting permissions in the cloud for individuals or groups by areas, time of day, and more.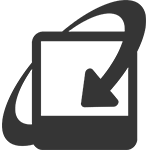 Card readers
We install, manage, and maintain an assortment of card readers we help you place at your entry points, hall entrances, and restricted areas.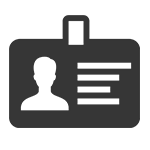 Smart Cards
We provide an array of different kinds of smart cards for your guests and employees to wear while in your facilities, granting them access to where you allow.
Provide Your Building with modern, Flexible Security
The access control security system from APB Security offers a perfectly flexible system for medium to large sized business. Thanks to the scalability of the hardware components, access readers, and credentials, our system grows according to your security needs. 
Create customized access schedules for individuals or teams.
Manage all access credentials from one system remotely.
Reduce theft of assets and deter vandalism.
Monitor when individuals enter and leave.
Limit guest or employee access to secure areas.
Avoid the hassle and expense of re-keying.
Provide photo identification of employees.
Reduce security manpower costs.
Powered by Leading Technologies