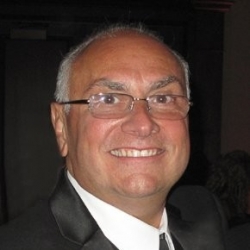 Latest posts by Steve Coppola
(see all)
From Staten Island to Newark, there are shoplifting spikes in our service areas this summer. There are published reports of grocery store chains being hit by teams of shoplifters filling up carts with dozens of items, from ice cream pints to steaks. Local department stores are being impacted as well, losing clothing and other merchandise to shoplifters in search of items they can sell on the black market. The climate is ripe for shoplifting activity, and law enforcement is overwhelmed.  
The Time is Now for CCTV Monitoring 
If you own or operate a retail space, fighting the shoplifting epidemic may feel like an uphill battle. Regardless, now is the time to make sure your security technology is modern, integrated and monitored. One example is CCTV, which should be monitored by live agents at the central station in order to be  as effective as possible. 
At APB Security, our CCTV monitoring agents are able to verify New York or New Jersey shoplifting events as crimes in progress. This can potentially elevate them in police priority so that officers can respond to your location more quickly. 
CCTV Monitoring Maximizes Your Cameras 
In the past two years, shoplifters have multiplied in numbers and become more brazen than perhaps any other time in recent memory.
Because of this unfortunate trend, it's important to maximize the artificial intelligence of your security cameras with the human intelligence of live monitoring. 
That's what our CCTV monitoring service can do. The central station agents can spot shoplifters in action and alert store managers immediately. The chances of perpetrators being apprehended are greater when agents are monitoring live video. Meanwhile, cloud video storage ensures that your recorded footage isn't lost. When incidents are being investigated, you'll be able to search for clips and pull them up for on-demand viewing. 
Call APB Security to Learn More 
Summer can be tough on retailers who are impacted by shoplifting. By making sure your security technology is updated, integrated and monitored, you'll be doing your part to crack down on shoplifting. To learn more about CCTV monitoring in New York or New Jersey, give us a call at APB Security this summer. 
About APB Security Systems, Inc.
APB Security Systems, Inc is a family-owned, full-service alarm and automation company that's been in business since 1977. We provide professional, efficient service and have a central monitoring center in the NYC metro area. With trained technicians and personable service, we're your first choice in security and automation.