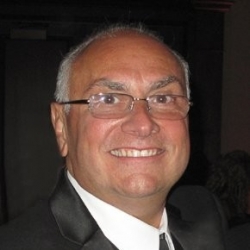 Latest posts by Steve Coppola
(see all)
Springtime is the season for getting more active, getting out of the house and getting ready for summer. Smart home technology can support your busy spring schedule, by connecting you to your home – including your home security – whether you're at home in Staten Island or somewhere far away. Here are some things it can help you accomplish. 
Make Spring Break Better 
Nowadays, spring break isn't just for college kids. From singles to couples to families, it seems like everyone's taking spring break trips now — and with the pandemic easing up, lots of people are traveling far from home. Smart home technology makes it easy to keep an eye on what's going on at your home base, by giving you a view of your cameras whenever you want it and sending you a notification when motion is triggered. 
If you've chosen to make smart locks part of your smart home network, you can also lock and unlock your doors for anyone who may be coming by: dog walkers, housekeepers or neighbors. Your spring break will be better once you have peace of mind about what's going on at home, and you'll return to a house where there are no surprises. 
Set Positive Intentions 
Spring break is short, and most of us have to get back to work when it's over. Fortunately, you can start your mornings off right with the help of your smart home system. With geo-services technology and A.I. behavior learning built in, your departure can trigger your system to turn off the inside lights, adjust your thermostat for an empty house, and send you a notification that reminds you to arm the system for the day.
You'll head off to work knowing your home is secure and your energy use is under control. It's a great way to set positive intentions for your work day. 
Enjoy Spring Evenings More 
Your smart home system can help your family spend more quality time together in the evening daylight of spring. The Insights Engine technology uses advanced machine learning to recognize, respond, and notify you of unusual activity around the home. If anything unexpected happens while you're relaxing in the evening, you'll get an alert prompting you to take action. 
Using the Scenes feature, you can automatically trigger a series of functions that make your home more comfortable and secure: turning on lights, locking doors, adjusting the thermostat and even turning on music all at once. With the Scenes feature in your smart home system, you can spend less time managing your home and more time enjoying your loved ones. 
Spring is a busy time of year in Staten Island, but smart home security technology is here to help. To discuss how it can help your family enjoy springtime more, call APB Security Systems. 
About APB Security Systems, Inc.
APB Security Systems, Inc is a family-owned, full-service alarm and automation company that's been in business since 1977. We provide professional, efficient service and have a central monitoring center in the NYC metro area. With trained technicians and personable service, we're your first choice in security and automation.