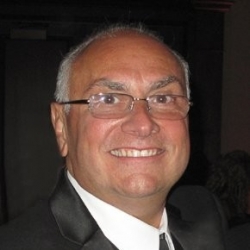 Latest posts by Steve Coppola
(see all)
Loitering happens all over New York, and businesses of all sizes feel the impact. When loiterers persistently station themselves in or around a business, prospective customers can be dissuaded from entering. Once they tell others about the loitering taking place, word can spread very quickly. In short, loitering has a detrimental impact on entire blocks of businesses. 
Definition of Loitering in New York 
Unfortunately, what meets the legal definition of loitering is not necessarily equivalent to the loitering that most business owners experience. In New York state, a person is guilty of loitering when they remain: 
In a public place for the purpose of gambling with cards, dice or other gambling paraphernalia. 

In or about school grounds or a college or university campus without cause. 

In a children's overnight camp, summer day camp, or school bus without cause. 

In a transportation facility for the purposes of engaging in business or entertaining. 
Although "hanging out" outside a business may not be included in the legal definition of loitering in New York, business owners have the right to intervene when people are blocking their doorway or being disruptive. They also have the right to call law enforcement when loitering behavior turns into disorderly conduct. 
Using Cameras to Detect Loitering 
With the right security cameras, businesses throughout New York can identify loitering incidents and patterns on the premises. Our AI-equipped outdoor cameras can detect a gathering of individuals, and trigger an alert so that owners or managers can take action as desired. 
In the short-term, the advantage is that loiterers are likely to disperse. In the long-term, the advantage is that repeat loiterers are likely to find a new hangout spot — and hopefully, word will spread that loitering is not tolerated at your location.
Additionally, those who commit other crimes may be deterred from loitering outside your business once they learn they will be on camera. 
Call APB Security to Learn More 
APB Security has security cameras for businesses that want a solution to ongoing loitering. We provide flexible, scalable security video service that works for businesses of all sizes and types, from retail stores, to restaurants, to office buildings. Let us help you reduce incidents of loitering on your property. We look forward to hearing from you. 
About APB Security Systems, Inc.
APB Security Systems, Inc is a family-owned, full-service alarm and automation company that's been in business since 1977. We provide professional, efficient service and have a central monitoring center in the NYC metro area. With trained technicians and personable service, we're your first choice in security and automation.