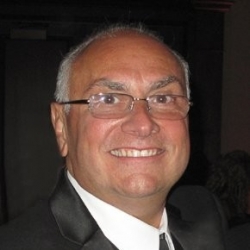 Latest posts by Steve Coppola
(see all)
Summer is a time when life becomes more relaxed. Unfortunately, that's not only true for law-abiding residents. Those with criminal tendencies tend to act more impulsively in the summer season, which accounts for the spikes in retail crime in the summer months. Here are some of the crimes that the right security system can help retailers defend against this summer. 
Internal Breaches
Is there an unexplained inventory shortage? That's likely due to employee theft. What about cash register shortages? That's often due to skimming, another form of employee theft. These internal security breaches can be significantly reduced when employees know their actions would be caught on camera. 
And then, there's lack of productivity — which may not be tangible crime, but is certainly a form of time theft from the employer. When employees know there's a video surveillance system installed that the employer can check on demand from any device, they are far less likely to commit internal breaches. 
External Theft 
The "shoplifting surge" is not manufactured; it's become a true epidemic throughout New York and nationwide. The 2021 National Retail Security Survey revealed that organized retail crime became a major concern for retailers over the past year, with 64% of retailers reporting they have made it a high priority.
To reduce the risk of thieves carrying out a crime, retailers can have a video monitoring solution integrated with their commercial security system. 
APB Security has a variety of high quality cameras, cloud video storage to keep recordings safe, and live monitoring that allows owners to watch live feeds or pull up recorded video clips from a smartphone. This isn't simply "having cameras"…it's managed video surveillance, which is far more effective at crime prevention. 
This summer, we're helping retailers throughout NYC protect themselves with commercial security systems. To discuss your options, call APB Security for a complimentary consultation. 
About APB Security Systems, Inc.
APB Security Systems, Inc is a family-owned, full-service alarm and automation company that's been in business since 1977. We provide professional, efficient service and have a central monitoring center in the NYC metro area. With trained technicians and personable service, we're your first choice in security and automation.