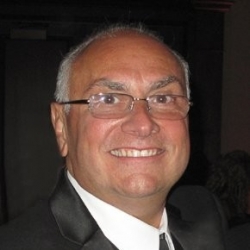 Latest posts by Steve Coppola
(see all)
The video doorbell continues to be one of America's favorite smart home security products, and it's the perfect addition for any home. These doorbells can do some pretty smart things to increase the security of your home and family.
1.     Help Secure Your Packages
It's always stressful when you know a delivery is coming when you aren't home. Thieves love to steal packages, especially during the holidays. A video doorbell relieves those worries.
When the delivery person rings the doorbell, you can answer with your smartphone. Simply tell the delivery driver to leave the package inside after you unlock the smart lock on your front door during the video call. Once the package is set inside and the door closed, you can lock it again, and everything is secure.
2.     Answer the Front Door No Matter Where You Are
The video doorbell makes it look like someone is always home because you can answer the door from anywhere. When the doorbell rings, your smartphone alerts you. Just tap the alert, and a livestream video connects you with the visitor. You can see each other and talk through the onboard microphone and speaker on the doorbell. Whether you're home, on vacation, or work, you can deter thieves with this feature.
3.     Catch Suspicious Activity in Progress
The camera on the video doorbell can trigger automatic actions when it senses motion. At night it can even turn the light on, illuminating any prowlers and send you a smart clip of the activity. If you need to contact law enforcement, then you have a well-lit picture of the suspect. The trespasser will likely scram when the light comes on because criminals don't like being seen.
4.     Let the Kid's Nap Undisturbed
Parents home with young children rarely get time to themselves, so naptime is the only hour of peace they get. When someone rings your traditional doorbell, it echoes through the entire house waking your sleeping child.
A video doorbell saves the day because it has a Do Not Disturb mode. This mode turns the doorbell chime off but still notifies you through the app on your smartphone when someone rings the bell. All you have to do is open the app to see who's there. Then you can decide whether to answer it or not without disturbing naptime.
These are just a few smart features of the video doorbell. It makes an excellent addition to any intelligent security system and helps protect your home and family, whether you're home or away.
About APB Security
APB Security Systems, Inc. is a family-owned and operated, professional, full-service alarm and home automation company in business since 1977. We provide expert custom installation, service, and monitoring of security and automation systems for both residential and commercial clients.