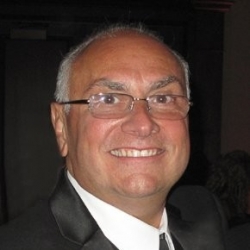 Latest posts by Steve Coppola
(see all)
It is with pride and gratitude that we celebrate our 40th Anniversary on July 1, 2017.  On July 1, 1977, APB Security Systems, Inc., was launched from an office in my home, with all sales, installations, billing, marketing, and clerical tasks being performed by Steve Coppola.
We've come such a long way to our corporate headquarters at 1 Teleport Drive, in a sprawling, modern office, with long-term staff members (most of whom have been with us for more than a decade —-some for two or three decades!) AND with many clients who have also been with us since the beginning!
We thank YOU, our valued clients, for entrusting the safety and security of your families, homes, and/or businesses, to us.  AND for your treasured referrals, which have contributed so greatly to the growth of our firm.
So please know that, as we celebrate this milestone in our company and family history, it is with gratitude to our clients and our staff!
About APB Security
APB Security Systems, Inc. is a family-owned and operated, professional, full-service alarm and home automation company in business since 1977. We provide expert custom installation, service, and monitoring of security and automation systems for both residential and commercial clients.