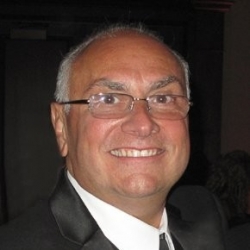 Latest posts by Steve Coppola
(see all)
Smart home security systems have changed the lives of many homeowners. That's no surprise since they streamline household chores and tasks and make your household more efficient. But can they get even smarter? The answer is yes!
Managing Different Device Brands and Connections is Draining
There are a few problems that make managing all of your various smart devices tedious. Troubleshooting problems becomes a part-time job when different device brands are difficult to get paired and work together.
For instance, your smart lighting is great, except when it's too noisy in your house for Alexa or Google to hear you. If you use your light switch, you'll disrupt the connection between your smartphone and lights and in turn, mess up the settings.
Connect All of Your Smart Devices and Electronics for More Intelligent Security
Enter Smart Home OS. Smart Home OS unifies hundreds of devices and brands and allows you to control them from one platform. It gives you command over all those devices controlling you and your time and allows for customization to fit your needs. Plus, you get professional support whenever you need it.
It unifies every device in your home no matter what brand which is excellent because you aren't locked into to choosing only one brand of electronics. It connects equipment such as:
Home theater control and audio
Smart lighting
Multiple room video and music
Video cameras
Universal remotes
Video doorbells
Smart thermostats
Smart locks
Pool controls
Sprinkler systems
Smart Home OS works with over 13,000 third-party devices making it simple to find products that work together. Combine multiple actions into just one command to streamline home tasks such as dinner time routines.
Tap the dinner time routine in your app to make the lights upstairs flash to let the kids know it's time for dinner while your pet's smart feeder serves his supper. Maybe you can add an action that silences all of your kids' smart devices or turns the television off in the family room while you eat. The possibilities are endless with Smart Home OS.
It's easy to see how Smart Home OS makes your intelligent devices even smarter. It also makes your life easier by reducing the amount of time you spend troubleshooting all your smart products.
About APB Security Systems, Inc.
APB Security Systems, Inc is a family-owned, full-service alarm and automation company that's been in business since 1977. We provide professional, efficient service and have a central monitoring center in the NYC metro area. With trained technicians and personable service, we're your first choice in security and automation.