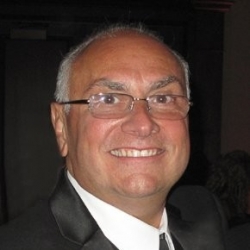 Latest posts by Steve Coppola
(see all)
Smart home technology has changed our lives, making everyday home tasks convenient and easy. However, smart home technology becomes wearisome to manage when there are different apps for every smart device. Enter Smart Home OS.
Smart Home OS Unifies Multiple Devices on One Platform
This technology's most powerful elements are its security features. They keep your family safe and can even save your life. Intelligent homes enable us to check on our security systems no matter where we are and get notifications when visitors approach. That's the superpower of Smart Home OS. It allows homeowners to personalize and control their smart home devices and provides professional support whenever you need it. Your smart home technology becomes truly intelligent by controlling and supporting all of the smart devices, applications, and systems in your house to include:
Video Doorbell
Smart Lighting
Intelligent Thermostat
Security Cameras
Home Theater Control and Audio
Universal Remotes
Video and Music for Multiple Rooms
Smart Home OS supports products from a variety of companies, so it gives you the flexibility to choose your favorite brands. Its compatible with more than 13,500 third-party electronics and systems such as sprinkler systems, smart locks, and more.
A Unified Smart Home Provides the Most Efficient Security Possible
So, you're wondering how Smart Home OS saves lives? Think of typical smart home technology components that run on different apps. Smart lighting is a prime example. Sometimes the room's too noisy for Alexa or Google to hear you. If your phone's not close, you can still turn the lights on and off with your trusty, old-fashioned light switch.
However, turning the lights on with the switch interrupts the smart connection between your phone and lights, thus mixing up your default settings. Troubleshooting problems between multiple devices of different brands take away the efficiency that drew you to intelligent home technology in the first place.
An inefficient system can greatly affect your home security equipment. Notification of a fire, suspicious activity, or other emergency to your 24/7 monitoring service is delayed if the connection between your security cameras or alarm system is disrupted. Seconds matter in emergency incidents and can result in injury or death.
So, it's vital that your smart home system works with the utmost efficiency to keep you safe while simplifying home tasks and activities. Smart Home OS enhances the convenience and security of intelligent home security systems and makes sure all of the devices work together on one platform to maximize effectiveness.
About APB Security Systems, Inc.
APB Security Systems, Inc is a family-owned, full-service alarm and automation company that's been in business since 1977. We provide professional, efficient service and have a central monitoring center in the NYC metro area. With trained technicians and personable service, we're your first choice in security and automation.