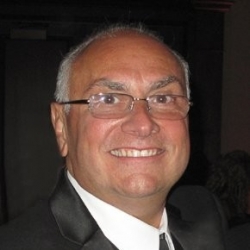 Latest posts by Steve Coppola
(see all)
Energy conservation used to be so simple. For the homeowners of the past, it was just a matter of making sure any leaks were sealed off, the house was insulated, the thermostat was turned down and everyone in the family was dressed for the weather. Those days are over – but the good news is, that's okay.
Early Thermostats, Costly Bills
Thermostats have come a long way since those days. Back then, thermostats were small, round devices powered by a single mercury bulb and a tightly wound spring. The spring would expand and contract as the room temperature changed, causing the mercury bulb to move when the threshold temperature was reached. This would either connect or disconnect the electrical circuit that turned on or off the central heat or cooling. And of course, it was all done manually.
No wonder Americans became obsessed with their home thermostats; these little machines were tricky and expensive to maintain. As technology advanced, electronic thermostats made things easier – but unfortunately, not less costly. On average, the typical U.S. family spends up to $2,000 a year on heating and cooling.
Smarter Thermostats, Better Budgets
Now, smart thermostats are on the scene. They're still small devices – but now, they're easily programmable and able to be customized to the homeowner's lifestyle. They can even be controlled from the homeowner's smartphone, which means it's easy to adjust the temperature in the home no matter where you are: at work, in the car, at the beach…you name it. That way, you aren't wasting energy and money while nobody's home. You can also turn things on from the road, so the house will be the perfect temperature when you arrive.
More Advantages to Integrate
And the convenience doesn't end there. When integrated as part of a smart home security system, your smart thermostat can also send you notifications when there's an environmental issue in the house. Remember, a smart home security system can also notify you when there's flooding in the house so you can turn off the water supply.
Your home's lighting can also be integrated to help you save even more money. When connected to a smart home security system, lights can be programmed to turn on, off, or dim as you see fit based on the time of day, who is in the house or whether the shades are open or closed.
When your heating, cooling and lighting are automated as part of a smart home security system, your family can benefit in a multitude of ways. To discuss smart technology with an experienced integrator, contact APB Security. We will be glad to answer your questions.
About APB Security Systems, Inc.
APB Security Systems, Inc is a family-owned, full-service alarm and automation company that's been in business since 1977. We provide professional, efficient service and have a central monitoring center in the NYC metro area. With trained technicians and personable service, we're your first choice in security and automation.