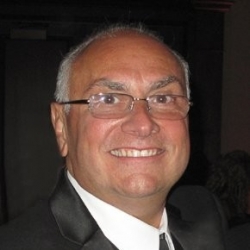 Latest posts by Steve Coppola
(see all)
Like all good technology, home security solutions have evolved over time. While early home security systems were effective measures for protecting homes and families, the services ended there. Fortunately, that's no longer the case. Now, a smart home operating system (sometimes called a smart home OS) can still protect families from a variety of dangers – but it can do much more than that as well. Here are some of the additional things your smart home operating system can accomplish.
Automate Lights and Window Shades
With automated lights, homeowners can make sure the lights come on before they pull in the driveway. That way, you're never coming home to a dark house – but you don't waste money by leaving lights on during daytime hours. As for motorized window shades, these can be used to keep the home cooler in warm weather. There's no need to go around the house drawing curtains and pulling shades anymore; now, it's just a matter of a few taps on your smartphone to give yourself instant privacy or sunlight. You can do this from anywhere, no matter how far you are from home. And of course, there are security advantages to controlling your lights and shades remotely as well.
Monitor the Home Environment
Monitoring the home environment means keeping your house safe from more than break-ins. With a smart home operating system, you can stay on top of environmental dangers like flooding, power outages and temperature extremes. The sensors that come with your system can detect rising water on the floor, a cutoff of electricity or temperatures that go above or below the threshold you program it for.
Of course, there are also major security benefits. If one of your security sensors is tripped, you'll receive an email or text alert so you can immediately be aware. No matter where you are, help can be on its way to your home if there's a break-in – and if you have home video surveillance integrated, you'll be able to see who may have been responsible. For parents, the benefits are almost endless; you can check on the kids after school or even find out if they've gone near any forbidden areas of the house protected by your system.
Clearly, home automation like this is a big improvement over the security systems of the past. To learn more, contact APB Security Systems. We look forward to speaking with you.
About APB Security Systems, Inc.
APB Security Systems, Inc is a family-owned, full-service alarm and automation company that's been in business since 1977. We provide professional, efficient service and have a central monitoring center in the NYC metro area. With trained technicians and personable service, we're your first choice in security and automation.