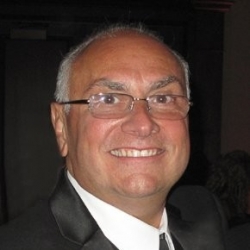 Latest posts by Steve Coppola
(see all)
It's 2020, and everyone is claiming to make the best home security camera. How can you even begin to choose the right one? Here's a little-known secret to get you off to the right start: The camera isn't the most important thing. The platform is.
With the right software platform, the engineering of a smart security camera becomes even smarter. And with the right app to control it, your security camera tech becomes much more than a security camera. It becomes an advanced life management tool. Here are some of the things the right security tech platform can help you do.
See what's going on anytime and anywhere.
This is a system that helps you investigate a noise outside. It's also one that helps you check in on your kids from the office. In other words, it helps you see anything, anytime, from wherever you happen to be. Do it on a live stream from any camera with your smartphone, tablet, desktop, Apple Watch or even the TV. And if you get an alert that your alarm has gone off, you'll be able to open a camera feed, check on the situation, and then quickly verify or cancel the alarm signal – all from one screen.
Get intelligent clips and alerts.
When it's on the right platform, a smart security camera uses motion detectors to trigger video recordings and smartphone alerts. And if you're weary of alert overload, the platform can be customized and filtered so you get a better, less intrusive experience. That's true intelligence that helps you differentiate between emergencies and nuisances.
This intelligence also lets you set up triggered video alerts for specific events. If seeing the kids get home after school is important, you can program the system to send you a clip you're your entryway camera every day when they walk in the front door.
Enjoy more effective crime prevention.
Preventing crime is not just about setting up cameras as deterrents. It's also about integrating your smart cameras with other security devices, including your alarm system and smart locks. When all your security tech is connected, your home becomes a virtual fortress.
Of course, the best security camera tech for your home is also professionally installed. After helping you choose the right cameras for your needs, our techs install them and set up your platform, including the smart home security app you'll use to control the system. And as your security provider, we're always on hand to answer your questions. To learn more, contact APB Security Systems for a free home security analysis.
About APB Security Systems, Inc.
APB Security Systems, Inc is a family-owned, full-service alarm and automation company that's been in business since 1977. We provide professional, efficient service and have a central monitoring center in the NYC metro area. With trained technicians and personable service, we're your first choice in security and automation.