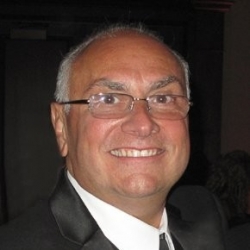 Latest posts by Steve Coppola
(see all)
If you decided that 2020 is your year to live life to the fullest, you need all the help you can get to make sure your necessary tasks still get done. Home automation technology you control from a convenient smartphone app can help you streamline your day, so you'll have more time to enjoy all your family's most important moments. Here's what it can do for you.
Make Bedtime Rituals a Breeze
It's the kids' bedtime. But before you can read them a story and tuck them in, you have a nightly checklist to fulfill.
Lock up the house: front door, back door, garage door.
Pull down all the window shades.
Do a walkthrough of every room to turn off lights.
Make sure the temperature is set to that "just right" temperature.
And of course, arm the security system for the night.
By the time you've completed all those tasks manually, your little ones are already asleep – which means you missed that valuable time with them. But if you have home automation technology that does all the tasks for you, you can never miss those precious bedtime routines again. Just pull out your phone, open the app and use the Scenes feature to do all these things at once.
Get Home More Easily
The Scenes feature on your app is a multi-device command that makes all your smart devices work together. You can program up to four Scenes to automate any time of day you need to.
Driving home at night? Sometimes, the act of getting sleepy kids into a dark house makes going home a chore rather than a happy occasion. To usher everyone quickly and safely into the house, tap on your app to set the Home scene so the lights will come on, the garage will open up and coming home will be something to look forward to.
Make All Your Moments More Enjoyable
You can program your home automation system to have up to four Scenes for any time of day you want it to: dinnertime, naptime, party time, even play time. Name them what you want to, include the devices you want to include, and then turn your attention to the people who deserve it most. To see how home automation technology works, ask us for information. We'll be happy to show you more.
About APB Security Systems, Inc.
APB Security Systems, Inc is a family-owned, full-service alarm and automation company that's been in business since 1977. We provide professional, efficient service and have a central monitoring center in the NYC metro area. With trained technicians and personable service, we're your first choice in security and automation.