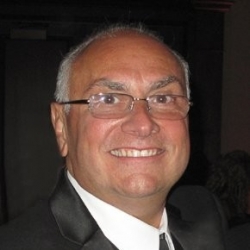 Latest posts by Steve Coppola
(see all)
Someone decided years ago that they could skip purchasing genuine security cameras and put fake ones out to fool criminals into thinking that they had the real deal. They're known as decoy cameras or dummy cameras. No matter what you call them, they are not an effective security solution.
Fake Cameras Aren't Always Less Expensive
Many people expect that fake cameras are less expensive than real security cameras, but that's not always true. There are many good quality, inexpensive video cameras that are affordable and durable. Plus, real surveillance cameras save you money on insurance premiums. By keeping up with top security brands, you'll see when they host giveaways or special offers for even more savings. When you compare fake and real cameras using this information, the fake ones provide less value, especially since you can't record actual surveillance footage.
Dummy Cameras Can't Record Anything
The fact that fake cameras can't record anything or catch a crime in progress is a significant downside. If someone breaks into your house because they see past your decoy cameras, there won't be any surveillance footage to share with law enforcement. So, it's not very likely that the perpetrators will ever get caught, unless they break into a house with actual security cameras.
Burglars are Smarter than You Think
Don't think that your dummy cameras are a foolproof crime deterrent. An experienced burglar can easily tell the difference between a fake surveillance camera and a genuine one. Most decoy cameras have a blinking light, the lens moves randomly, and wires are missing. A criminal targeting your house is going to notice something is off with your new security cameras.
Fake Surveillance Cameras Provide a False Sense of Security
Threats from criminals are usual. But people never think that one of their own could breach trust and tell others about the fake security cameras or take advantage of it themselves. An employee of a business may feel safe that they won't get caught stealing because of the lack of security.
For home security, perhaps you let two of your neighbors know about the fake security cameras, and you can't keep them from telling other people. It can open the neighborhood up for crime, or other neighbors could use your fake security cameras as an open invitation to commit crimes against other neighbors. After all, they know no one is watching.
Save yourself the time and money and purchase reasonably priced functioning security cameras to watch over your home and property. Fake cameras can never perform the security duty that working surveillance cameras do. Contact a security integrator who can help you find affordable cameras and a security system to protect your family and home.
About APB Security
APB Security Systems, Inc. is a family-owned and operated, professional, full-service alarm and home automation company in business since 1977. We provide expert custom installation, service, and monitoring of security and automation systems for both residential and commercial clients.