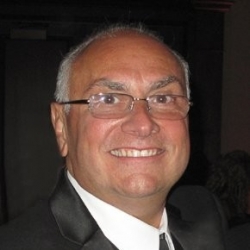 Latest posts by Steve Coppola
(see all)
You keep seeing the commercials that say "10 days until Christmas" and then "9 Days until Christmas", and that increases the stress that you're already feeling. First, there are Christmas presents to buy, and time is running out to get packages delivered before Christmas. Then you must leave to visit family out of state. With so much to do, home security may not be high on your list, but an intelligent security system can reduce your stress this holiday season.  Here are some of those ways home security can help.
Protection Against Package Stealing Porch Pirates
When you finally do get around to ordering that present for Aunt Mary, you certainly don't want to worry about it getting stolen off your front porch. With a smart home security system, video doorbell, and smart locks, your packages are safe even when you're not there.
When the delivery person pushes the doorbell, you'll receive a notification on your phone. When you open the alert, you'll be connected through a two-way video feed. You can see them, but they can't see you. Simply tell them a safe place to put the package or use the alarm app to unlock the front door and have the delivery man put the package inside. Then lock the front door again, and you don't need to worry about someone stealing your package. Plus, you didn't need to leave work.
Fireside Dangers
When it's cold outside, everyone loves a good fire for the holidays. Fireplaces can be dangerous, though. Innovative fire safety technology such as smart smoke detectors and 24/7 monitoring protects you from deadly house fires or carbon monoxide poisoning. When your system detects evidence of a fire or carbon monoxide, it notifies the central monitoring station. You will also receive an alert on your phone so that you can get your family to safety. The monitoring station notifies police, fire, and rescue if necessary.
Someone's Always Watching Even When You Leave Home for the Holidays
There's so much to do to get ready to leave home and visit relatives for the holidays. It's easy to forget to shut the garage door or lock the front door when you're in a hurry to leave. No worries! Your intelligent security system can warn you when your house is unsecured. You'll receive an alert on your phone if something's not right back home. All you need to do is tap the button in the alert, and your security system will lock the front door and shut the garage for you. There's no need to waste time turning around and going back home to correct the problem.
About APB Security
APB Security Systems, Inc. is a family-owned and operated, professional, full-service alarm and home automation company in business since 1977. We provide expert custom installation, service, and monitoring of security and automation systems for both residential and commercial clients.