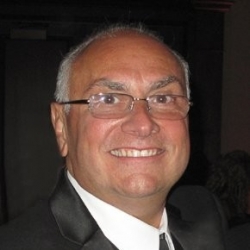 Latest posts by Steve Coppola
(see all)
The question often comes up whether you should DIY your security cameras or have them professionally installed. A security system is one of the best investments you can make in your home, and it's in an area that you don't want to cut corners on. Here's why.
What is a True Connected Smart Security Camera?
True smart security cameras are fully connected to your smart home security system. This set up makes your cameras more intelligent and provides better features than standalone cameras. As a result, your entire system works better to protect your home and streamlines processes around your house.
True Security Cameras Allow You to See What's Going on at Home When You're Not There
There are several reasons that you may want to see what's happening at the house while you're tied up at the office working late. Your kids may be home alone, and you want to check in on them. UPS or FedEx may have dropped off an important package that you don't want anyone to steal.
DIY cameras only let you review things after they happen. With connected smart home security cameras, you can check in on the kids using your smartphone. Simply open the video feed to the living room, and you can make sure the kids aren't watching something on tv that they're not supposed to or bring an unapproved guest home. The cameras and smartphone app let you zoom in on things to see more details.
When you hear a loud noise downstairs early in the morning and you want to check on it, there is no need to activate the smart lights immediately. Many intelligent security cameras have infra-red night vision that allows you to see in the dark. So, you can check what's going on without waking up the whole house.
Customize Video Alerts
Smart security cameras connected to your intelligent security system allow you to customize the alerts you receive. Customize your alerts to trigger when a specific action occurs, such as your video doorbell picking up motion on the front porch or when there is an alarm. You can even tailor those alerts for certain time frames or when the alarm is turned off.  Only true security cameras can do this, and it prevents information overload from redundant, less important notifications.
These are just a few reasons why connected security cameras protect your home better and give you more options. Make sure you consider all your options when choosing security cameras for your house.
About APB Security
APB Security Systems, Inc. is a family-owned and operated, professional, full-service alarm and home automation company in business since 1977. We provide expert custom installation, service, and monitoring of security and automation systems for both residential and commercial clients.