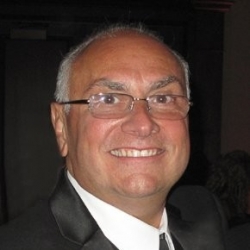 Latest posts by Steve Coppola
(see all)
The kitchen is where the magic happens for Thanksgiving Day. Unfortunately, more fires occur on Thanksgiving than any other day of the year, and 77 percent of those fires originate in the kitchen. Kitchen safety is critical to ensure this holiday is the best, so here are some tips to keep your home and family safe.
Reduce the Risk of Fire and Accidents in the Kitchen
On Thanksgiving Day, it's easy to become careless when you're in a hurry to get dinner on the table. Try to remember these important kitchen tips:
Keep the kitchen floor clear of any trip hazards such as pets, kids, bags, or toys.
When cooking on the stove, remain in the kitchen. If you must leave, set a time so you don't get distracted visiting with family and forget you're cooking.
Keep children away from hot foods and liquids cooking because they can cause serious burns.
When cooking the turkey, don't leave the house. Check on it often. Unattended food cooking in the oven or stove can easily cause a fire.
Make sure the knives are kept out of the kids' reach.
Make sure the electrical cords of appliances don't dangle over the counter where kids can pull on them.
Deep-Frying Turkey Tips
Never deep-fry your turkey under a covered-patio, wooden deck, in a garage, or any other enclosed area.
Always have an all-purpose fire extinguisher close when using the fryer.
Make sure the turkey is completely dried and thawed before putting it in the fryer because getting water in the oil may cause an explosion.
Use an oil-free fryer.
Only use the fryer on a level, solid surface outside away from anything that can catch fire.
Keep pets and children at least 3 feet away from the fryer to prevent burns.
Be Careful Around Open Flames
From 2012-2016 fire departments across the country responded to approximately 8,200 residential structure fires that the point of origin was a candle.
Keep lighters and matches away from children in a locked cabinet or one they can't reach.
Kids should never be left alone with a lit candle.
Keep these tips in mind when cooking and be aware of safety hazards around your home for a safe Thanksgiving.
About APB Security
APB Security Systems, Inc. is a family-owned and operated, professional, full-service alarm and home automation company in business since 1977. We provide expert custom installation, service, and monitoring of security and automation systems for both residential and commercial clients.