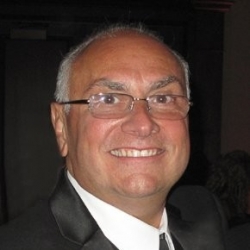 Latest posts by Steve Coppola
(see all)
Let's face it, Halloween may be a fun night for trick or treaters, but there's also mischief and crime afoot as well. Smart home security watches your house while you're out trick or treating and keeps your family safe from criminal activity this Halloween. Here are some of the best features of intelligent home security.
It's an Effective Criminal Deterrent
Criminals don't like homes with security systems; therefore, they are less likely to target your residence for theft, burglary, or Halloween vandalism. The University of North Carolina at Charlotte published a 2013 study about what deters and motivates burglars. They interviewed 400 convicted offenders to get insight into the mind of a burglar.
Eighty-three percent of burglars advised that they tried to determine whether a house had an alarm or not before attempting to burglarize it. Sixty percent admitted that they would pick an alternative target if the house had an alarm.
Burglars can't disable smart alarm systems with a backup or dedicated cellular connection by cutting a wire. These security systems are the ultimate deterrent to criminal activity.
Get Alerts to Mitigate Security Risks
Property crime represents a crime of opportunity. If you leave your garage door open, it's an open invitation to burglars. Perhaps the kids forgot to lock a window. Criminals do check for these easy opportunities.
A smart home security system sends alerts to your smartphone if someone forgot to close the garage door, set the alarm, or lock a window. If you get an alert when you're out trick or treating with the kids you can simply correct the problem right in the alert. Close the garage door or set the alarm system with the touch of one button.
It Helps Law Enforcement with Criminal Investigations
Burglars usually hit multiple houses in the same neighborhood. Having a surveillance system helps you catch the bad guys and cameras possibly provide a breakthrough for police investigating a string of burglaries. Video footage can identify perpetrators and stop theft in your neighborhood. Even if you're not the victim of a crime, your security cameras can pick up important footage critical to solving neighborhood crime.
By purchasing smart home security for your family, you'll be a superhero. With your home secure and family safe, you can enjoy a fun Halloween with the kids.
About APB Security
APB Security Systems, Inc. is a family-owned and operated, professional, full-service alarm and home automation company in business since 1977. We provide expert custom installation, service, and monitoring of security and automation systems for both residential and commercial clients.