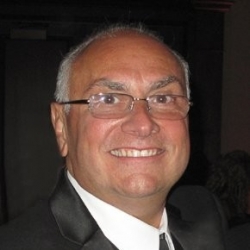 Latest posts by Steve Coppola
(see all)
While everyone associates the three words: Stop, Drop, and Roll with preventing death and minimizing injuries from fire, another three words can impact your chances of surviving a house fire…
"Close the door"
Sleeping with bedroom doors closed can buy you life-saving time in a fire! According to Steve Kerber, director of the Underwriters Laboratories Firefighter Safety Research Institute, "a closed door, along with smoke detectors, provides the best possible protection."
In one test by Kerber's team…
…after just three minutes, a room with an open door was full of thick, black smoke.
…after five minutes, there was still visibility in the room with the closed door.
Further tests confirm that the difference in occupant survival between open and closed doors is a dramatic one. Their findings show that closed doors not only blocked smoke, gases and toxins, but kept out dangerous heat as well.
A recent fire with multiple fatalities in the Bronx is said to have spread quickly because a tenant left her apartment door open when she fled. Even though it may be your habit to keep bedroom doors open, we urge you to close interior doors at night, in the interest of giving your family a much better chance at escape and survival in the event of a fire.
About APB Security
APB Security Systems, Inc. is a family-owned and operated, professional, full-service alarm and home automation company in business since 1977.  We provide expert custom installation, service, and monitoring of security and automation systems for both residential and commercial clients.