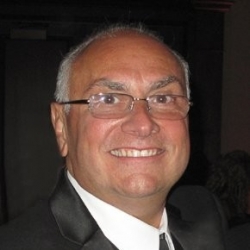 Latest posts by Steve Coppola
(see all)
Ghosts and goblins are what we pretend to be scared of this time of year. But burglars and thieves are scared of something far more realistic: getting caught in the act. This Halloween, you can make that happen with your smart home security protection. Here are three ways to do it.
1. Use your signs. 
Remember the cartoon signs that pointed to where the big, dark and dangerous haunted house was? They said things like, "Beware" or "No turning back now!" You should have signs in your yard as well, only yours are designed to scare burglars and other would-be intruders. Your signs tell them your home is protected by a security system that's professionally monitored. Often, these signs inspire them turn back on the spot.
2. Make them feel watched. 
"Do you ever get the feeling that you're being watched?" How many times have you heard that line in a movie? You can duplicate that feeling in real life (with criminals as your target) by having smart security cameras around your home. The most important location is right on your front porch, which is the first place an intruder will go to attempt a break-in. If he sees the camera, he's likely to flee – and if he doesn't see it, you'll receive a notification on your phone with a full video clip you can share with others to warn them.
3. Give them the creeps. 
There's nothing creepier than hearing a voice come from out of nowhere. When you have a doorbell camera installed in your doorway, you can swipe on a text alert to see a live video feed of who's at your door. If it's someone who's up to no good, give them the creeps by talking to them through the two-way voice speaker. It's the perfect way to spook them, and it's likely to send them running.
This Halloween, the tricks are for burglars and thieves; you and your family can keep the treats to yourself. For questions on any of the home security protection discussed here, give us a call. We will be glad to speak with you.
About APB Security Systems, Inc.
APB Security Systems, Inc is a family-owned, full-service alarm and automation company that's been in business since 1977. We provide professional, efficient service and have a central monitoring center in the NYC metro area. With trained technicians and personable service, we're your first choice in security and automation.