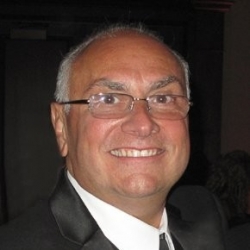 Latest posts by Steve Coppola
(see all)
You already know that a smart security system gives you more secure home, and you know that your smartphone security app keeps you one step ahead of unusual activity. But believe it or not, you may not be making the most of your system. One of the most underutilized features it contains is Geo-Services, an opt-in feature that uses your location to activate your smart home devices so your home can be safer and more comfortable when you return.
Geo-Services places an invisible "geo-fence" around your home, uses the location of your smartphone to spot where you are, and completes important home management tasks according to when you'll be returning. All it requires you to do is activate the Geo-Services rules on your app's dashboard. When you do this, you can customize rules for the following critical tasks.
Locking up your home.
We're all forgotten to lock up the house or close the garage – and usually, we're far from home by the time we remember. Geo-Services can help with that, by locking up the house every time you leave home no matter what. Don't want that to happen? It's as simple as deciding not to activate that rule.
Saving money on utilities.
Most of us turn the thermostat up or down before leaving home in order to cut down the utility bills. But when you're running late to work or scrambling to get out the door for a vacation, it's easy to forget this important task. By setting the Geo-Services rule for your smart thermostat, it will already be taken care of for you – and the savings will show when your bill comes in.
Illuminating a dark house.
When you arrive home in the evening, Geo-Services knows your location and turns on your smart lights before you pull up to the house. That way, you'll always come home to the warm glow of your indoor lights. If you're tired of making a "doorway dash" into a dark house every night, Geo-Services can ensure you never have to do it again.
Generating multiple geo-fences.
Geo-Services creates an invisible geo-fence around your house to detect when you're home and what needs to be done. Even better, you can generate multiple geo-fences to make things work together more smoothly. Want your thermostat and lights to come on at different times? You can program your system to create a 10-mile fence for your thermostat, so it adjusts when you're 10 miles from home — and a one-mile fence for your lights, so they come on when you're one mile from home. That's how highly customizable Geo-Services is.
Geo-Services is a powerful tool for household management and home security. If you're still learning about the Geo-Services feature in your system, give us a call. We'll be glad to answer your questions.
About APB Security Systems, Inc.
APB Security Systems, Inc is a family-owned, full-service alarm and automation company that's been in business since 1977. We provide professional, efficient service and have a central monitoring center in the NYC metro area. With trained technicians and personable service, we're your first choice in security and automation.