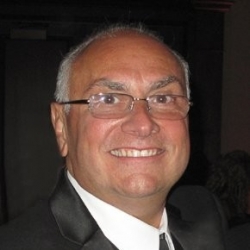 Latest posts by Steve Coppola
(see all)
Remember life before caller ID? If you're of a certain age, you may recall the days when you picked up a ringing phone not knowing who was on the other end. These days, that's something most of us can't conceive of doing. Well, the same should be said for answering our doors. If you don't have a smart doorbell camera, it's like answering the phone before caller ID: antiquated and unsafe.
Now that you're aware of the importance of a doorbell camera, how do you know which kind to buy? Here's what we recommend you look for.
Motion-Triggered Alerts
The motion sensor in your doorbell camera should be so smart that it triggers an alert to your cell phone. In real time, you should be able to watch a live video clip of the person standing in your doorway. And, the alerts aren't only good for watching out for intruders. They can also be helpful to see when kids or elderly parents are leaving the house.
Two-Way Audio
The best smart doorbell cameras have a two-way audio feature that allows you to communicate with whoever is at your door. You can speak to them through your phone, while they can speak to you through the speaker on the doorbell camera.
Whether it's an intruder you're telling to leave or a friend you're telling to stick around until you get home, the two-way audio feature is an incredibly helpful feature of a smart doorbell camera.  
Shareability
Your smart doorbell camera is an outstanding crime deterrent on its own, but what can take it to the next level is its ability to let you share your video clips. By sharing clips of troublemakers at your doorstep, you can take an active part in deterring crime in your community. In one Los Angeles neighborhood, burglaries dropped by 55% when doorbell cameras were installed in just 10% of homes. Imagine playing a part in bettering your neighborhood that way.
To learn more about buying a smart doorbell camera, contact us at APB Security Systems. We would love to answer your questions.
About APB Security Systems, Inc.
APB Security Systems, Inc is a family-owned, full-service alarm and automation company that's been in business since 1977. We provide professional, efficient service and have a central monitoring center in the NYC metro area. With trained technicians and personable service, we're your first choice in security and automation.