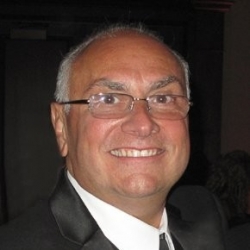 Latest posts by Steve Coppola
(see all)
"Safe at home" may be the mantra of the day, but kids need extra help staying safe no matter where they are. If you're a parent who has kids home alone during the day, you no doubt feel understandable concern for their safety while you're away. Maybe it's distracting enough to affect your work. If so, it's time to give the kids another safeguard and give yourself some peace of mind. A smart doorbell camera can provide both.
How does a smart doorbell camera work?
A smart doorbell camera works intuitively to watch what's happening at your front door. Equipped with motion sensor technology, it begins recording the moment someone approaches the door. As the video clip is being recorded, you'll receive a custom text alert; just tap on it to view the video in real time.
How can a parent manage the doorbell camera?
No matter where you are, you'll be the one to have control over your doorbell camera. Because the real time video is crystal clear, you can identify who's at your door while they're still standing there – and if you choose, you can even speak to them through the two-way voice speaker. As a parent, there's no better way to make sure every visitor to the house knows you're watching.
Does the doorbell camera work with other features?  
It certainly can. To elevate your kids' safety even more, you'll have the ability to integrate your doorbell camera with other smart devices in your home. Whether you have a full security system, indoor security cameras, or smart locks on your doors, there are ways your doorbell camera can be integrated. Ask us for more information.
How do you handle answering the door with a doorbell camera?
It's incumbent upon each parent to teach kids whatever house rules apply to answering the front door. If you'd like your kids to ignore the doorbell, the camera essentially answers the door for them – and you're the person the visitor will be speaking to, without knowing who's home and who isn't. If the visitor is trusted, you can text your child who it is and give them permission to let the person in. If it's a family member or babysitter, you may choose to unlock the smart lock to the front door remotely so they can enter. You set the terms for the security of your home and family.
To learn more about a doorbell camera for the safety of your kids at home, contact APB Security Systems. We will be glad to answer your questions.
About APB Security Systems, Inc.
APB Security Systems, Inc is a family-owned, full-service alarm and automation company that's been in business since 1977. We provide professional, efficient service and have a central monitoring center in the NYC metro area. With trained technicians and personable service, we're your first choice in security and automation.