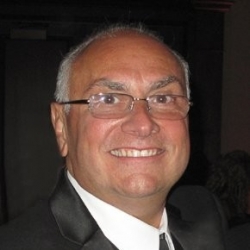 Latest posts by Steve Coppola
(see all)
While you've taken the important first step of implementing a security system and perhaps even added on a doorbell camera for extra security, the lock on your front door also needs protection. Fortunately, there's a solution: a smart lock, which is an electronic lock that replaces the old-fashioned lock and key you have currently. When you have a smart lock, it can be accessed remotely with the same home security app you use to control the rest of your security devices. It can also work with those devices to accomplish a variety of important home security tasks.   
Smart Locks for Your High Tech Home
If you're already running a high tech home, you'll love the advanced technology of the smart lock. It includes built-in features like:
Auto-locking, so you're covered when you forget to lock the door

Location-based locking reminders to your smartphone

Remote locking and unlocking with your home security app

Unexpected activity alerts to notify you of suspicious events

Integration with the Scenes feature on your home security app, which lets you lock the door, arm the security system and control your lights with a single phone tap
Integrating Your Other Devices with Smart Locks
One of the greatest things about our smart locks is that they can integrate with your other smart security devices. Your smart lock will be able to connect to and communicate with your security cameras, alarm, smart lights and more. Here's one practical application scenario that illustrates the power of this capability. 
You receive a text notification that someone is at the front door. First, you check out the video in the alert to see who they are. In this case, it's someone you're expecting. You disarm the alarm and unlock the door for them easily; all it takes is a couple of taps on the phone. If you have smart lights in your home, then it's just one more tap to turn a light on for them. If you'd like things to be even easier, one of the Scenes in your home security app can complete this series of commands for you with just one tap.
Smart Lock Codes for Your Guests
Although most of the people using your smart lock will be the members of your household, guests who need access to your home can also use it without compromising your home security. Just assign a temporary code to any friends, family members, babysitters, housesitters, dog walkers or others who need access at times you may not be home. The codes can be activated and deactivated as you determine they're necessary, and it's as simple as going into your app to turn their access on or off.  
These are the powerful ways smart locks fit into the home security universe. To learn more about smart locks, call APB Security today. We will be glad to speak with you.
About APB Security Systems, Inc.
APB Security Systems, Inc is a family-owned, full-service alarm and automation company that's been in business since 1977. We provide professional, efficient service and have a central monitoring center in the NYC metro area. With trained technicians and personable service, we're your first choice in security and automation.