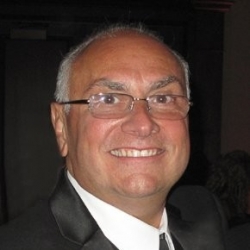 Latest posts by Steve Coppola
(see all)
Our front doors are busy and bustling: kids coming in and out, friends dropping by, and delivery people bringing everything from packages to your lunch. With so much activity happening, it leaves open possibilities for security risks: porch theft, burglary, even home invasion. To combat these risks, you need something that can watch over the most high traffic entry to your home: the doorway.
That's the idea behind the doorbell camera, an innovation that's taken home security by storm. A doorbell camera isn't the only home security you need, but it can definitely be the extra home security you need in these uncertain times. It's amazing how many things can be accomplished with this small security device, including these actions.
Answering the Door from Anywhere
With a doorbell camera, you have a safe way to see who's at the door from anywhere you are. Still at work? See who's on your porch in the middle of the day. Going on vacation? Find out who's at the door at night, and act accordingly if it looks like they're up to no good.

You'll also have the ability to communicate with the person by speaking through the two-way voice system. If they're someone you're expecting, you'll be able to tell them what they need to know. If they're someone with bad intentions, you'll be able to tell them you're calling the police. And there's no need to tell them where you are, unless you want to.
Protecting Packages from Thieves
A doorbell camera can also work with other smart security devices you have. For example: If you have opted to include smart locks in your home security package, you'll be able to unlock the door remotely for a package delivery. It will be as easy as using your phone to unlock the door; there's an "unlock" icon on your app that you'll simply tap on. Then, you can tell the delivery driver (via the two-way voice speaker on your doorbell camera) to open the door and leave the package inside.
Doing Double Duty as a Doorbell 
Of course, a doorbell camera is also a doorbell. It has a pleasant audible chime and a special "Do Not Disturb" setting you can tap on whenever you want privacy from the outside world. This is great for when kids are napping or anytime you decide it's needed. You'll still get a silent smartphone alert to ensure you don't miss anything important.

To learn more about the power of the doorbell camera in these uncertain times, call APB Security today. We'll be glad to answer your questions.
About APB Security Systems, Inc.
APB Security Systems, Inc is a family-owned, full-service alarm and automation company that's been in business since 1977. We provide professional, efficient service and have a central monitoring center in the NYC metro area. With trained technicians and personable service, we're your first choice in security and automation.