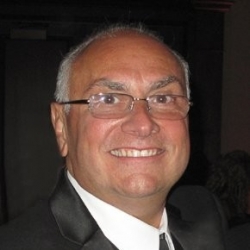 Latest posts by Steve Coppola
(see all)
If you're hosting your family's Thanksgiving dinner, your to-do list is probably a mile long — even if the guest list is a little bit shorter than normal. Using these tips, you can make sure the big day is as close to perfect as possible. 
1. Set the dinner table(s) early. 
No matter how many tables you're using, you can set the linens, flatware and dishes early (this is great to do if the family is eating more casually in the days leading up to Thanksgiving). It gives you time to figure out whether you need to borrow or rent chairs, buy more forks or make some other arrangements 

—

 and, it reduces the stress involved with getting the house ready. 
2. Don't be afraid to use disposables. 
Setting the table with pretty dishes can be fun, but washing those dishes after dinner rarely is. If the thought of a sink full of dishes has you dreading Thanksgiving night, don't be afraid to use high-end paper or plastic instead. These days, there are some great options in high quality disposable plates and flatware that look surprisingly realistic. Your guests will be impressed by your clever solution. 
3. Graciously accept the help of your guests. 
As much as you love the accolades of your guests, it's hard to accomplish a great Thanksgiving without any help. When someone asks you what dish they can bring, assign them something you'd rather not tackle yourself. Once everyone is gathered, don't be afraid to let them pitch in with whatever needs to be done before or after dinner. 
4. Simplify the day with smart home technology. 
If you're the owner of a smart home system, then Thanksgiving is a great time to use it. Using your voice control feature, you can change the temperature in the house or lock and unlock the front door as guests arrive. Your smart home system helps you accomplish more in less time, without ever having to leave your kitchen. 
5. Capture memories as they happen.
Thanksgiving is all about creating memories with your loved ones. If you have an indoor security camera, it's possible to use it like a "real" camera that captures memories. You can play them back with the DVR and download clips after the event is over. 
2020 has been hard enough; this year, you deserve to have the easiest Thanksgiving ever. Hopefully, these tips can help you enjoy it more. 
About APB Security Systems, Inc.
APB Security Systems, Inc is a family-owned, full-service alarm and automation company that's been in business since 1977. We provide professional, efficient service and have a central monitoring center in the NYC metro area. With trained technicians and personable service, we're your first choice in security and automation.