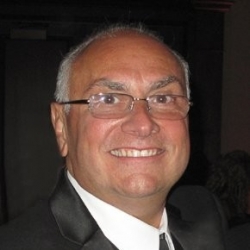 Latest posts by Steve Coppola
(see all)
Thieves of all experience levels know that stealing packages from porches is one of the easiest crimes to pull off during the holidays. It takes less than one minute for a thief to run to your porch, seize your package and speed off in their escape vehicle. And after they hit your house, they typically target one of your neighbors next. But this holiday season, you can keep porch pirates from succeeding. Here are some ways to do it. 
Receive your packages elsewhere.  
Whether it's a P.O. box or the mailroom at your workplace, you can thwart porch pirates by having your packages sent to a different location. If you choose to have it sent to your workplace, you need to make sure it's allowed first – and when it comes to using a P.O. box, remember that this is best for smaller packages. Using either of these options can lower your risk of becoming victimized by porch pirates. 
Schedule package arrival times. 
When you have the option of choosing the time of day your package will arrive, you should take advantage of it. Doing this ensures that yourself or another member of the household will be there to receive the package – which means it won't sit vulnerable and unattended on your porch until someone comes home. Of course, asking someone else to receive the package requires you to provide instructions. Make sure that whatever family member is tasked with receiving your package will bring it in the house right away. 
Use your home security technology. 
Using your home security technology can be the greatest way to keep porch pirates at bay this year. When you get a package delivered, your doorbell camera will send you a smartphone alert; then, you can communicate with the driver directly through the two-way speaker.
And if you also have smart locks, you can unlock the door with your phone and ask the driver to leave your package inside. As he walks away, you can lock it back with your phone. 
These are some of the best ways to decrease your susceptibility to porch pirates this holiday season. To learn more about doorbell cameras, smart locks and other home security technology, contact us today. We'll be glad to speak with you. 
About APB Security Systems, Inc.
APB Security Systems, Inc is a family-owned, full-service alarm and automation company that's been in business since 1977. We provide professional, efficient service and have a central monitoring center in the NYC metro area. With trained technicians and personable service, we're your first choice in security and automation.