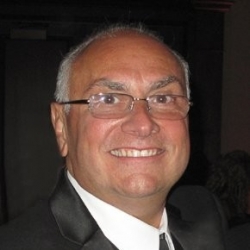 Latest posts by Steve Coppola
(see all)
Summer is a time to enjoy pleasant outdoor weather, less time at work and more time with the ones you care about. However, it's also a time that puts your safety awareness to the test. In a year that has already presented some unique challenges, are some ways your family can enjoy a safer summer in 2020.
1. Be mindful of summer burglaries.
Take away the cold weather, add the extra daylight hours and throw in the bonus of families being on vacation. That's the formula for summer burglaries, which appear to be increasing more every year. By keeping your vacation plans off social media and installing outdoor smart cameras this summer, you can keep your home from becoming susceptible to the criminal activity.
2. Maintain your home play equipment.
While children are astonishing in their ability to bounce back from playground injuries, some accidents can be serious. To cushion falls, try planting mulch or placing rubber matting around and under your play equipment – and to make sure the equipment is safe to use, conduct an inspection to look for anything that needs to be fixed. As a concerned parent, you may also wish to have smart cameras installed to overlook the backyard.
3. Get serious about pool safety.
If your pool is your go-to for summer fun, get serious about understanding the risks it presents so you can prevent accidents and tragedies. This means making sure that:
All kids have the correct flotation devices on.
An adult is by the pool to carefully supervise at all times.
Children are given ground rules for horseplay, jumping in and diving.
There is smart home security that can help with pool safety as well. By placing a smart contact sensor at your pool gate, you can receive a mobile alert the moment a child attempts to open the gate.
4. Recognize summer crimes of opportunity.
Another reason for summer burglary risks is the relaxed attitude many people have during the season. When criminals see an open garage door, an unlocked front door, or a window cracked open just a few inches, they see opportunity. You can protect your home by adding on a connected garage door opener, a smart lock for the front door and contact sensors for the windows.
To learn more about any of the smart home security technologies here, contact APB Security Systems. We look forward to helping you find solutions to keep your family safer.
About APB Security Systems, Inc.
APB Security Systems, Inc is a family-owned, full-service alarm and automation company that's been in business since 1977. We provide professional, efficient service and have a central monitoring center in the NYC metro area. With trained technicians and personable service, we're your first choice in security and automation.