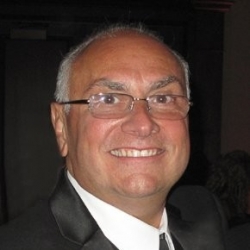 Latest posts by Steve Coppola
(see all)
Often, summer is the time when homeowners perform improvements and make updates around the house. If you weren't planning on including home security updates, we encourage you to reconsider. Here are some ways you can enhance your home security this summer so that the rest of the year goes as smoothly as possible.
Draw up a home security plan.
If your house caught on fire, you had a break-in, or an extreme weather event took place, would your family be prepared? With a home emergency plan, you can make sure the answer is yes. At the minimum, a home emergency plan should include the following essentials:
Where each family member will meet, and how.
What all member's roles and responsibilities are, including children.
What threats you may face and how to best handle each one.
After finalizing the emergency plan, your family should review and rehearse it. That way, you can follow it instinctively if the emergency ever happens.
Landscape with security in mind.
In addition to your electronic security, your natural landscaping can play a role in the safety of your home and family. If your hedges have grown too high, they may be possible hiding spots for those who would break into your fortress. By keeping those hedges neatly trimmed and at a height that makes them difficult to hide behind, you can lessen the chance of an intruder using it as a shield. That outdoor maintenance can go a long way for your home security strategy.
Modernize your security system.
If your home security system is stuck in the past, consider making summer 2020 the time it gets the necessary updates. A modern home security system and its services should provide:
Around-the-clock monitoring service
Connectivity with security cameras and smart locks
An app to control all the connected devices
If your home security system needs an update this summer, we'd be happy to help. Give us a call to find out what's possible.
About APB Security Systems, Inc.
APB Security Systems, Inc is a family-owned, full-service alarm and automation company that's been in business since 1977. We provide professional, efficient service and have a central monitoring center in the NYC metro area. With trained technicians and personable service, we're your first choice in security and automation.