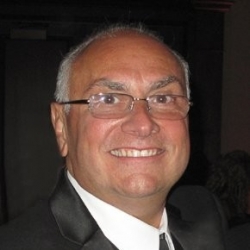 Latest posts by Steve Coppola
(see all)
It's that time of year when we honor the fathers, grandfathers and others who cared for us while we were young. As they age, how can we now care for them with the same attention to detail – especially during a time when many are separated from their loved ones for health reasons? Good news: There's home security technology to help. It's the Wellness suite, which is made up of products and services available to you right here at APB Security.
The Wellness suite has become valuable for adult children and grandchildren who are unable to be by their father or grandfather's side during this time of solitude. If used to its full potential, Wellness can help you feel like you're sitting right beside them at home.
Star of the Show: The Wellcam
The star of the Wellness suite is the Wellcam, which is a specialized security camera with two-way audio. With a Wellcam, you can easily communicate with your dad, grandfather or other aging loved one any time of day. As a matter of fact, up to 10 family members can access a senior's Wellness account. So kids, grandkids and maybe even a neighbor or two can keep tabs on him and make sure he's safe. There's also a mobile app to make it even easier.
Additional Wellness Benefits
The Wellness suite has everything you need to stay on top of your loved one's safety when you can't be physically together. This includes features like:
Virtual visits on demand, 24/7
Alerts to your phone when unusual activity is detected
A highlight reel of images captured on camera every day
A high tech medication box that alerts you if meds are not taken
Bed and chair sensors to alert you to activity or inactivity
An emergency call button your loved one can use when help is needed
Unlike an outdated personal emergency response system, Wellness devices don't need to be worn on a bracelet. It's less stigma, more security.
To learn more about the Wellness suite for your father, grandfather or other loved one, call APB Security Systems. We will be glad to answer your questions.
About APB Security Systems, Inc.
APB Security Systems, Inc is a family-owned, full-service alarm and automation company that's been in business since 1977. We provide professional, efficient service and have a central monitoring center in the NYC metro area. With trained technicians and personable service, we're your first choice in security and automation.