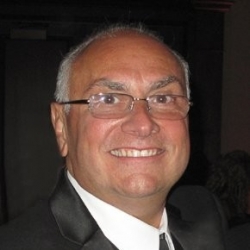 Latest posts by Steve Coppola
(see all)
For now, lots of parents are able to work from home. However, that won't necessarily be the case forever. When it's time to go back to the office, caring parents need a way to keep an eye on the kids from a distance. If you can relate, consider implementing home security technology that can help. Although there are many options to choose from, we recommend starting out with these two options.
Front Door Smart Cameras
With a high definition camera mounted on your porch that's triggered by motion detection, automatic recording will start as soon as someone is on your doorstep. That means you'll know the moment the kids are attempting to leave the house, welcoming in friends, or even ordering in their food. The video clip will be sent to you in the form of a phone alert, so you can respond to the kids' activity as you see fit.
For parents who are concerned the kids may open the door to a stranger, a front door camera is also a great way to provide peace of mind. It's even possible to install one with two-way voice capability, which lets you speak directly to the person at the door.
Backyard Smart Cameras
Another function of the smart cameras can be monitoring the kids' playtime in the backyard. By automatically recording live video as soon as the kids' motion triggers it, you'll be able to see whether they're staying safe in the yard – or, if there's anything going on that should prompt you to intervene. Backyard smart cameras can also alert you to any hazards the kids are getting near. Maybe there's a swimming pool, tool shed or piece of equipment they need to stay away from. Whatever it is, you can install a camera close by and it will trigger an alert when the kids are getting too close.
These are just a couple of options you can implement to stay plugged in to what's going on at home. To learn more about these and other home security technologies for keeping an eye on the kids while you're at work, contact APB Security Systems. We look forward to speaking with you.
About APB Security Systems, Inc.
APB Security Systems, Inc is a family-owned, full-service alarm and automation company that's been in business since 1977. We provide professional, efficient service and have a central monitoring center in the NYC metro area. With trained technicians and personable service, we're your first choice in security and automation.