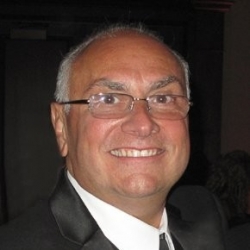 Latest posts by Steve Coppola
(see all)
In the new reality we're living in, there's a deep need to stay connected to the people we love. The good news is, there's no shortage of ways to do it. Even your home security technology can help. Here are some ideas you may wish to incorporate.
Smart Home Cameras
While many of us are allowed to work from home during this time, some parents are essential workers who don't have that option. For those everyday heroes, staying in touch with what's going on at home is important. Home security technology that can help includes smart home cameras.
Monitoring the Front Door
These cameras keep an eye on the front door, so parents will know if kids are trying to leave the house, having friends over against the guidelines, or getting any food deliveries on time. Having this window into the home from work can be highly valuable for parents who need to be gone for hours and even days at a time.
Call-Out, Two-Way Voice Device
Another challenge many families are experiencing is the separation from elderly loved ones. Fortunately, there is also home security technology that makes it easy for older parents and grandparents to reach you. One device we make available, a Wellcam, is a video camera with two-way voice and a call-out button for connecting directly with no dialing required.
Important Activity Alerts
If you are the authorized person on your loved one's account, the device alerts you if they have not taken medication or unexpected activity has taken place at night. It can even alert you to subtle activity changes that could point to a quality-of-life concern for your loved one. That way, you can schedule a doctors' visit before an emergency occurs.
These are just a couple of ways your home security technology can be a support to your family in this trying time. To inquire about these and other methods of staying in touch via home security, contact APB Security Systems. We'll be glad to answer your questions.
About APB Security Systems, Inc.
APB Security Systems, Inc is a family-owned, full-service alarm and automation company that's been in business since 1977. We provide professional, efficient service and have a central monitoring center in the NYC metro area. With trained technicians and personable service, we're your first choice in security and automation.