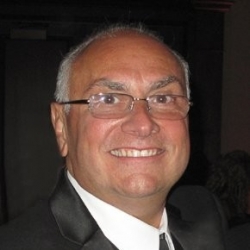 Latest posts by Steve Coppola
(see all)
Unfortunately, they are. In 2021, more than 210 million packages were stolen off the front porches of homes across the U.S. — and roughly 35 million Americans say they've fallen victim to package theft at some point. From essential staples and supplies, to valuable electronics and collectibles, to designer clothing and accessories, porch pirates will take whatever they can get their hands on. Typically, they have no idea what they're stealing until after the getaway. In total, the estimated annual losses from porch theft are $5.4 billion. 
Today's Porch Pirates are Tomorrow's Burglars  
Some people are reluctant to report package theft to law enforcement, especially for lower value items. But crime experts contend that it's important to report them. One reason is that petty theft porch pirates often "graduate" to other crimes very quickly. It stands to reason that today's porch pirates are tomorrow's burglars — criminals who brazenly break into homes to steal more valuable items or commit more violent crimes. 
Doorbell Cameras Just Make Sense 
All things considered, porch piracy is a very real problem in need of reliable solutions. For homeowners in NYC and Staten Island, a security solution is available from APB Security. At a time when many Americans get packages delivered to the home on a daily basis, having a doorbell camera installed on the porch just makes sense. The motion of a thief will trigger the camera to record, even if he doesn't ring the doorbell. As the homeowner, you'll get an immediate alert on your smartphone. Swipe on it to view live video of the person on your porch. 
Viewing Live vs. Viewing History
When viewing your live doorbell camera video, you can intercept the actions of a porch pirate theft — either in person, or using the two-way audio feature to order him to leave. Often, the shock of seeing or hearing the homeowner is enough to send a porch pirate running. And if he doesn't, you'll still have footage that shows his face; this clip can be downloaded to your device right away, so you can share it with neighbors, social media or the police. 
If you are unable to view your video as its recording – say, you're driving or busy at work – you can view your video history later to see who was at the door.
Your app will allow you to view your event history minute by minute, so you can see what happened and when. Those clips can be downloaded as well. 
Package delivery theft and porch piracy are big problems, but we can help homeowners in NYC and Staten Island protect themeslves. Contact APB Security today, and we'll assess your home security needs during a free consultation.
About APB Security Systems, Inc.
APB Security Systems, Inc is a family-owned, full-service alarm and automation company that's been in business since 1977. We provide professional, efficient service and have a central monitoring center in the NYC metro area. With trained technicians and personable service, we're your first choice in security and automation.