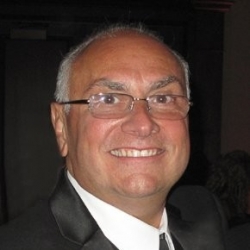 Latest posts by Steve Coppola
(see all)
At least two major gas leaks in Staten Island have been reported on over the past year. If a gas main becomes damaged, an entire neighborhood could be at risk. Here is information on protecting your family from illness or death from the toxic fumes of a gas leak, or the equally dangerous presence of carbon monoxide in the home. 
Know How to Detect a Gas Leak
The best way to detect a leak of natural gas is by smell. The "rotten egg" odor that is added to the natural gas supply by utility providers makes it easy to detect. However, there are other ways to detect a gas leak as well: 
A "hissing" sound.

Gas bubbles in water.

Cloudy water.

Visible damage to the gas line. 
What to Do When There's a Gas Leak 
If you observe any of these signs of a gas leak, you should immediately: 
Turn off the pilot light.

Evacuate your home.

Call your gas company.
Other Toxic Fumes: Carbon Monoxide Detection  
Carbon monoxide (CO) is an odorless gas that can cause severe illness or death. Often, it is generated in the home by a poorly ventilated appliance or generator. The only way humans can detect carbon monoxide in the home is by experiencing the symptoms of CO poisoning — and many of them do, because the CDC reports that 50,000 Americans per year are treated for CO poisoning in the emergency room. That's what makes carbon monoxide detectors so important. 
What Carbon Monoxide Detection Can Do 
With an electronic carbon monoxide detector in your smart home security system, you can protect your family from CO poisoning. This powerful device alerts you to the presence of carbon monoxide in the home immediately, so you can get everyone out of the house safely before anyone becomes ill.
As your security monitoring company, we will receive the signal at our central station at the same time — and send help to your home immediately. 
Call APB Security to Learn More 
To learn more about protecting your family from toxic fumes with smart home security technology, call APB Security Systems. We have helped families throughout Staten Island improve the security and safety of their homes. 
About APB Security Systems, Inc.
APB Security Systems, Inc is a family-owned, full-service alarm and automation company that's been in business since 1977. We provide professional, efficient service and have a central monitoring center in the NYC metro area. With trained technicians and personable service, we're your first choice in security and automation.