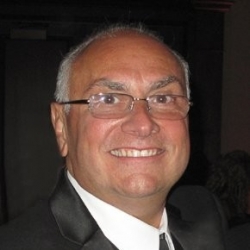 Latest posts by Steve Coppola
(see all)
As winter progresses, many homeowners are focused on keeping the house warm and the utility bills low, without compromising on energy efficiency. At the same time, they're also doing everything they can to keep the costly risks of winter weather at bay. Luckily, APB Security has smart home technology that can help with all of it. Here are the winter weather home hazards we can help you avoid. 
Burst Pipes and a Flooded Home
When pipes freeze in the winter, the water in them can quickly turn to ice. The ice expands the pipes, pushing water toward the closed faucet and creating an ice blockage. In between this ice blockage and the faucet, water pressure will build up. Unless the pipe is thawed out, the pressure will eventually cause it to burst in one of the less icy spots.
A burst pipe is no small matter; it can flood your home and cause massive damage. Avoiding frozen pipes can be difficult in cold climates, but that's where our intelligent pipe freeze detection can be incredibly helpful. Our pipe freeze detection service notifies you as soon as your pipes become frozen, so you can take action by turning your water off at the source and calling the plumber. Pipe freeze detection may seem like a small addition to your smart home repertoire, but it can make a huge difference by preventing the devastation of a flooded home. 
Freezing Indoor Temperatures and Illness 
Ordinarily, a cold house may not be considered hazardous — but in the pandemic era, keeping the house warm can contribute to keeping the family healthy. With a smart thermostat, you can do that without making a detrimental impact on your utility bills. 
A smart thermostat uses contact sensors that intuitively learn and respond to the activity in your home. Based on what the sensors detect, the device intelligently decides when to adjust the home's indoor temperature.
The more your smart thermostat learns about your family's routines, the better it gets at automating your indoor climate and saving you money. 
Protecting your home from winter weather is important for the health of your family and your budget. To learn more about smart home technology that can help, call APB Security this winter. 
About APB Security Systems, Inc.
APB Security Systems, Inc is a family-owned, full-service alarm and automation company that's been in business since 1977. We provide professional, efficient service and have a central monitoring center in the NYC metro area. With trained technicians and personable service, we're your first choice in security and automation.