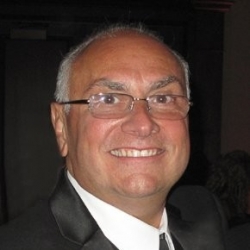 Latest posts by Steve Coppola
(see all)
Due to the surge of more than 26,000 new COVID-19 cases in the last seven days, there are new testing sites set up throughout Staten Island; this is in addition to the many testing opportunities already available in our local NYC Health + Hospitals. As public demand for testing and vaccination continues to increase, we strongly suggest these services are performed at sites where electronic access control is installed. Here's why. 
HIPAA Laws  
COVID testing and vaccination are healthcare services. Whether or not the provider of the service is the patient's primary care provider, strict adherence to the Health Insurance Portability and Accountability Act (HIPAA) is required by the administrative team. After all, a COVID testing result or vaccination card is still part of the patient's medical record. 
Managers of COVID-19 service sites can ensure better HIPAA compliance by storing all patient-related files, both paper and digital, in an area that is protected by electronic access control. With the right access control system, restricted areas can stay locked so that sensitive patient information is protected. 
Only users possessing activated credentials can access these areas, and site managers get to decide who those users are. Credentials can be activated and deactivated at any time, keeping managers in control at all times. 
Asset Security 
During this intense period of new infections, COVID-related service supplies are vulnerable to theft if they are left exposed. Testing kits, vaccination kits, sterilization tools and portable equipment are valuable assets in this sensitive time; by storing them in a room protected by access control, site managers can ensure they stay where they're supposed to. 
Using any device with an internet connection, a site manager can add and delete users when staffing levels change; adjust permissions levels for those users; and, even get on-demand access reports that show who has been where, and at what times. If your COVID-19 service site does not yet have an access control solution, contact APB Security Systems. We can help make your site more secure for the duration of your services. 
About APB Security Systems, Inc.
APB Security Systems, Inc is a family-owned, full-service alarm and automation company that's been in business since 1977. We provide professional, efficient service and have a central monitoring center in the NYC metro area. With trained technicians and personable service, we're your first choice in security and automation.