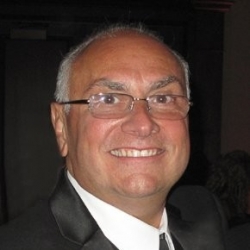 Latest posts by Steve Coppola
(see all)
We're approaching another year of Halloween under COVID precautions, so safety is likely on the minds of many people passing out candy to trick-or-treaters this year. But your safety radar shouldn't only be up in terms of COVID prevention; you need to be aware of Halloween crime risks as well. 
The fact is, your home may be more vulnerable at Halloween than many other times of the year. One insurance study reports a 22% increase in crime-related home insurance claims the week of Halloween. The day after Halloween, November 1, homeowners insurance claims related to crime skyrocket by 46%. That's staggering. 
When Halloween Mischief Turns to Crime 
Once upon a time, most homes had a carved pumpkin on the porch as their only Halloween decoration. If you were unlucky enough to be targeted by the mischief makers of the neighborhood, they might smash your pumpkin on Halloween night. But today, we have large Halloween decorations in our yards — and the mischief makers are now criminals who want to get their hands on them (or anything else valuable they can get access to). 
Nobody wants theft like that to happen to them. But in some neighborhoods, criminals have more malicious intentions: going to the backyard, stealing children's toys, or even breaking in. That's scary, but you can help protect your family from these risks. 
Tips to Protect Your Home on Halloween   
At APB Security, we have home security services that can make you less vulnerable to crime at Halloween. Here are tips for making the most of it. 
Place cameras in front and back. 

Too many homeowners neglect the backyard area, and criminals are counting on it. If you need to add cameras to your system for extra protection in the backyard, let us know. 

Keep valuables stored away.

 Put all your bikes, riding toys and valuable tools away in a locked shed or garage. You don't need to expose yourself by providing criminals this bait. 

Make sure everything is working. 

Halloween is no time to slack on home security. Make sure your cameras are working, and call us right away if you require any maintenance this season.  
We want your property and loved ones to have a safe, happy Halloween this year. To learn more about home camera systems or other home security technology, contact APB Security today. We look forward to hearing from you. 
About APB Security Systems, Inc.
APB Security Systems, Inc is a family-owned, full-service alarm and automation company that's been in business since 1977. We provide professional, efficient service and have a central monitoring center in the NYC metro area. With trained technicians and personable service, we're your first choice in security and automation.