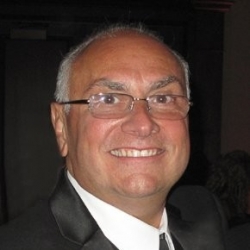 Latest posts by Steve Coppola
(see all)
Every year since 1925, the week that surrounds October 9 is observed as National Fire Prevention Week in the United States. The goal is to use this week to educate the public on some aspect of fire safety and prevention. This year, the theme of the National Fire Prevention Week campaign is, "Learn the Sounds of Fire Safety." 
So, what are those sounds? They're the sounds that smoke alarms and carbon monoxide detectors make. When your smoke alarm or carbon monoxide detector makes a beeping sound or chirping sound, that's an indication that you must take action. 
Sounds of Smoke and Carbon Monoxide Detectors 
On a smoke alarm, the sound of three loud beeps means that smoke has been detected. On a carbon monoxide detector, the sound of four loud beeps means deadly carbon monoxide gas has been detected. In both cases, the action that must be taken is to get everyone out of the house or building immediately and dial 911. 
Also on both alarms, a chirping sound that occurs every 30 to 60 seconds indicates dying batteries that must be replaced immediately. However, some alarms may continue chirping even after the battery has been replaced. What does that mean? It means the battery wasn't the problem; the age of the product is. If you hear any sound even after replacing your smoke alarm or carbon monoxide detector battery, it's time to replace the unit. 
Smoke Alarms for the Deaf 
Additionally, there are smoke alarms and carbon monoxide alert devices for people with deafness or hearing loss. These devices include strobe lights that flash when the alarm sounds, and pillow or bed shakers that can be installed and integrated with the smoke alarm or carbon monoxide detector. These aren't "sounds," but they are meant to replace the sound the alarms make when the user is deaf or hard of hearing. 
This National Fire Prevention Week, we want to educate Staten Island residents on the sounds of fire safety. To learn more about fire and carbon monoxide alarms, contact APB Security today. We will be glad to help you. 
About APB Security Systems, Inc.
APB Security Systems, Inc is a family-owned, full-service alarm and automation company that's been in business since 1977. We provide professional, efficient service and have a central monitoring center in the NYC metro area. With trained technicians and personable service, we're your first choice in security and automation.