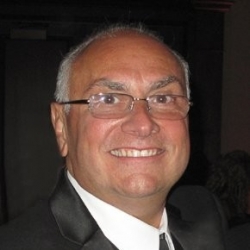 Latest posts by Steve Coppola
(see all)
Home automation is a broad term that encompasses everything from wireless security systems to smart lighting, and many other services in between. It can be daunting to understand when you first start out. For that reason, many homeowners prefer to start out small before expanding to the full range of home automation services. 
The Starter Kit Solution 
Our partners at Control4 have made it easy, with a home automation starter kit that includes everything you need to begin your new smart home journey. Here's what's in it: 
One Control4® HC-250 Controller, a small box that powerfully automates and integrates security, lighting, thermostat and entertainment. 

One Control4® SR-250 remote to control all your entertainment devices.
Once you have these two devices, you can choose which home automation features you want to start out with. Maybe, like many homeowners, you want to go a little further beyond the standard home security capabilities. That's exactly what you can do with the starter kit; add on smart locks for even more home security, and smart lights so you never come home to a dark house. 
More than Home Security 
The Control4 home automation starter kit can deliver you outstanding home security, but that's just the beginning. It also helps you automate your home entertainment.
How great would it be to give your guests a consistent music experience throughout your home, even when they're outside on the patio? That's what you can do with the Control4® SR-250 remote, which helps you control the TV and other audio receivers. 
The Ultimate Home Sweet Home 
You'll even be able to create a custom "scene," which means a totally personalized experience for your family at any time of day. Program a "welcome home" scene that triggers a series of commands for an easier evening arrival; in this scene, your security system disarms, the lights go on, the AC sets to the right temperature and your favorite music starts playing the moment you walk in the door. This is how home automation gives you the ultimate "home sweet home" experience. 
These are just some of the benefits of home automation, but it all starts with the starter kit. To inquire about getting one for your home and family, call APB Security today. We will be happy to answer your questions. 
About APB Security Systems, Inc.
APB Security Systems, Inc is a family-owned, full-service alarm and automation company that's been in business since 1977. We provide professional, efficient service and have a central monitoring center in the NYC metro area. With trained technicians and personable service, we're your first choice in security and automation.