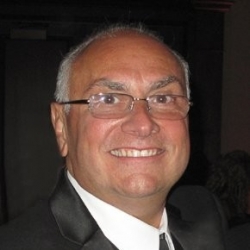 Latest posts by Steve Coppola
(see all)
The fall season is a time when we welcome guests to come inside and stay a while. It's a wonderful tradition, but it's also no time to allow our home security commitments slide. What follows are some tips for welcoming visitors while still putting home security first. 
Avoid Easy Mistakes with Big Consequences 
Vivint, one of the home security manufacturers we proudly partner with at APB Security, conducted a survey of 100 homeowners. One of the most shocking revelations from that poll was this: 26% of people do not lock their doors when they are at home. 
That's a small mistake, but it can have big consequences. The fact is, break-ins can still happen while someone is home. Furthermore, these types of break-ins are more likely to turn violent. When a crime is determined to be a "burglary gone wrong," it is often one in which the intruder had a knee jerk reaction to someone being in the home. 
Let Technology Greet Your Visitors 
In 2021, it's okay to let your technology do the talking when someone's at the door. Rather than leaving your doors unlocked, lock them with a smart lock. A smart lock is an electronic lock that lets you use a tap on your smartphone or a simple voice command to lock and unlock your doors, rather than using a conventional key. But it can also be your ticket to better screening of who's at your front door, especially when combined with a doorbell camera. 
Embrace Simple Security Tools 
The doorbell camera is one of the simplest, yet most powerful home security tools there is. When combined with a smart lock, it's even more powerful. When someone is at the door, your doorbell camera will send an alert to your smartphone. Swipe on it to see live footage of your front porch.
If the visitor is someone you want to let in, tap on the button of your app that unlocks the smart lock; you can use the two-way voice speaker on the doorbell camera to tell them you're letting them in.
And if it isn't a friend? In that case, you can opt to leave the door locked and use the same speaker to ask them to leave. 
The fall is a great time to start using more home security technology, and you can do it while still rolling out the welcome mat for the people you care about. For more information on the home security technologies mentioned here, call APB Security today. 
About APB Security Systems, Inc.
APB Security Systems, Inc is a family-owned, full-service alarm and automation company that's been in business since 1977. We provide professional, efficient service and have a central monitoring center in the NYC metro area. With trained technicians and personable service, we're your first choice in security and automation.