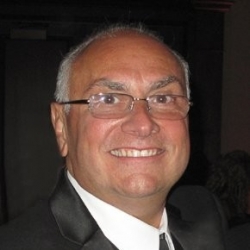 Latest posts by Steve Coppola
(see all)
Smart locks have changed the way we lock doors, forever. That's no exaggeration, as Alarm.com reports that 4 million smart locks are sold each year. But what is it about smart locks that makes them the more intelligent keyless replacement for traditional keys? Here are some of the highlights. 
Multiple Access Options
While a traditional door lock gives you only one way to open the door (the key), smart locks allow you to choose how you will lock and unlock your front door. Choose from:
A numeric code you punch in at the door.

The lock/unlock button you tap on your mobile app. 

Your proximity to the door (an option to program ahead of time). 
If you've ever been locked out of the house, you know how valuable it can be to have multiple ways to enter the house. A smart lock provides that for you. 
Ability to Let Others In 
Whether it's the housekeeper coming in while you're at work, the Amazon driver dropping off a package or a friend house sitting while you're out of town, the smart lock gives you complete remote access to your door in order to let these folks in. Wherever you are is irrelevant, because all it takes is a tap on your mobile app to unlock the door. 
From inside the house, you can let expected visitors in with a voice command to your smart speaker, like Amazon Echo or Google Home. This is a great capability when you aren't able to answer the door for safety reasons, like while you're watching the kids in the pool or bath. 
Connectivity to Multiple Devices 
Smart locks require connectivity WiFi, bluetooth or Z-Wave in order to operate, but it's that connectivity that enables them to perform so many intelligent functions. No matter which type of connectivity you use, your smart locks will be able to receive commands from your smartphone  and integrate with devices like your doorbell camera and security alarm. 
Most intelligent devices are powered by batteries, and smart locks are no different. What happens if your smart lock battery drains? If you've chosen a smart lock that also features a conventional lock on it, you'll still have a physical key as a backup. 
These are some of the reasons millions of homeowners have opted to have smart locks installed. To find out if a smart lock is a good home security measure for you, call APB Security today. 
About APB Security Systems, Inc.
APB Security Systems, Inc is a family-owned, full-service alarm and automation company that's been in business since 1977. We provide professional, efficient service and have a central monitoring center in the NYC metro area. With trained technicians and personable service, we're your first choice in security and automation.