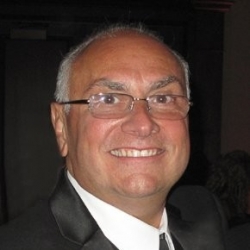 Latest posts by Steve Coppola
(see all)
Once you have implemented the technology to make your house a fully automated smart home, of the things you'll enjoy most is the ability to customize it with the devices that make the most sense for your way of living. 
That can mean controlling your system with your favorite home assistant tool, but it can also mean automating some of your home's most basic functions — for example, your lights. Here's why you should want smart lighting in your home, as well as the answers to some other common questions about smart lighting. 
What is smart lighting?
Smart lighting is household lighting that integrates with your smart home security system to automate the lights in your home based on your family's needs. Here's what it lets you do:
Program lights to turn on and off automatically based on specific parameters.

Control lights with your smart home mobile app.

Connect with your home assistant device for hands-free voice control.

Create groups of rooms to control together: bedroom lights, kitchen lights, etc.

Create and automate mood lighting for specific spaces in the home. 
As part of a smart home system, you can also create actions that trigger your lights to turn on. For example, you can set your lights to turn on automatically when you unlock your front door's smart lock or disarm your security system.
How does smart lighting work?
The best way to answer this is to describe the difference between traditional lighting and smart lighting. As most people know, traditional lighting systems operate independently from each other throughout the home and require manual switching to turn on and off. 
By contrast, smart lighting integrates all the lights in your home into a single system that can respond to triggers like turning on or off when you arrive home or set your alarm. It also allows you to create custom schedules, so that lights come on and turn off automatically at specific times of day. 
Do I need special lamps for smart lighting? 
Not necessarily. With a Smart Plug device, you can turn your regular household lamps into smart lighting. Once they are connected to the Smart Plug, you have instantly maximized control that allows you to manage your lighting with your mobile app or home assistant tool. 
In fact, the Smart Plug is not just for lamps. The Smart Plug module can actually turn any small appliance into a smart device. Imagine the convenience of automating your kitchen coffee maker the same way you just automated your household lights. All it takes is plugging the appliance in and following a few simple steps to activate. 
How does smart lighting help with home security?
A break-in is a crime of opportunity; burglars look for homes that are unoccupied and unlit. Their goal is to get in and out quickly, and they know a dark house can help them do that. With smart lighting, you can program a specific light or lights to be on while you're away. It saves more energy than leaving several lights on all night long, but it keeps the house lit enough to potentially deter criminals. 
Smart lighting can also improve your personal safety when you come home at night. No one enjoys coming home to a dark house, and criminals who would do you personal harm are grateful for the cover of darkness. To protect yourself when arriving home, you can turn your smart lights on with your mobile app before you pull in the driveway. 
Smart lighting can be the final piece that completes your connected smart home. For more questions on smart lights, call APB Security. We will be glad to help. 
About APB Security Systems, Inc.
APB Security Systems, Inc is a family-owned, full-service alarm and automation company that's been in business since 1977. We provide professional, efficient service and have a central monitoring center in the NYC metro area. With trained technicians and personable service, we're your first choice in security and automation.