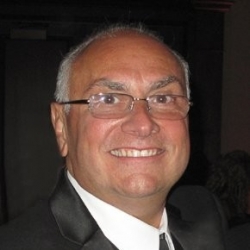 Latest posts by Steve Coppola
(see all)
As Staten Island businesses continue to press on through COVID restrictions, they are faced with a new, more daunting challenge: surviving burglary. During October, a wave of commercial burglaries spread through the borough; SIlive.com reports that there were at least nine burglaries at Staten Island businesses from October 1 through October 31. The businesses targeted ranged from restaurants, to delis, to flower shops.
Start Acting Now to Protect Your Business 
If you haven't yet protected your business from burglary with a quality, monitored security system, the time to act is now. At APB Security, we can provide monitored intrusion detection and video surveillance that delivers high-end performance at a reasonable price point for most businesses. Our systems are flexible and scalable, so you can make an investment that makes sense for the size of your business, number of locations and value of your assets. 
Spread the Word to Neighboring Businesses
Protecting your own business is just the beginning. It's also important to encourage your neighboring storefronts to get protected as well. Once burglars know that all businesses on your block are protected by monitored intrusion alarms and video surveillance, word can spread like wildfire throughout the criminal "community" — and once it does, they are far more likely to cross your entire street off their list of targets. 
No matter what industries your neighbors are in, we can help them with the same powerful security solutions. Our systems are perfect for everything from retail stores, to office buildings, to healthcare facilities, to restaurants, to banking institutions.
We store video in the cloud, so there's no need to worry about accidental deletion, and our live monitoring means you and your neighbors can watch live feeds or pull up recorded video clips while you're away. 
Call APB Security to Learn More 
There's no way to know whether the recent wave of Staten Island business burglaries will be on the decline anytime soon. Fortunately, you can take steps now to protect your business in the event that this disturbing trend continues. To discuss monitored intrusion detection and video surveillance for your business, call APB Security Systems today. We're here to support the Staten Island business community with powerful security solutions. 
About APB Security Systems, Inc.
APB Security Systems, Inc is a family-owned, full-service alarm and automation company that's been in business since 1977. We provide professional, efficient service and have a central monitoring center in the NYC metro area. With trained technicians and personable service, we're your first choice in security and automation.