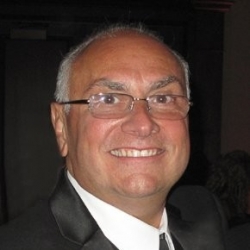 Latest posts by Steve Coppola
(see all)
We all hope for a safe, happy holiday season every year – most of us are hoping a little more than usual. By following some safety tips and using the right home security technology, your goal of a joyful, peaceful holiday season this year can be reached. Here's what we advise.
Practice fire prevention first.
With a professionally monitored security system, you can take comfort knowing that our monitoring service will dial 911 on your behalf in the event of a house fire. Regardless of this, preventing any fires should be your first goal. The National Fire Protection Association reports that home cooking fires cost $1.2 billion in property damage every year, so never leave your cooking or baking unattended in the kitchen. You should also make safe choices when it comes to your holiday lights and decorations; don't use worn out cords, replace loose bulbs, and always turn off light strings and other decorations before going to bed.
Capture criminals on camera. 
Your holiday vacation may have been postponed this year, but that doesn't mean criminals are leaving the neighborhood alone. For whatever reason, criminals find homes more appealing to target during the holidays – but with security cameras strategically mounted outside, you can catch them in the act or even prevent them from acting at all. 
If you boost your cameras with optional video analytics service, this will give them extra investigative abilities. They'll be able to distinguish when they are capturing human activity, as opposed to a pet or a passing vehicle. This will help you determine whether the motion outside is a true security concern. If you have smart lights in the house, then video analytics can trigger them to turn on at the same time. In many cases, this will prompt a criminal to flee.  
Keep your presents protected. 
It's safer for people to shop for presents online this year. However, our gifts are actually less safe once they're dropped off and sitting on the porch. But with a couple of key home security devices, the safety of your purchases can be preserved. All it takes is a doorbell camera and a smart lock, which work together to help keep your property safe.
When your package arrives, you'll receive a text that alerts you to the delivery. Swipe on it, tap on the microphone button and use the two-way voice capability to tell the driver you're about to unlock the door for him with your phone. He can leave the package inside, and you can lock the door with your phone as he walks away. It's simple and effective.
These are some ways your home security technology can bring hope to the holidays this year.  To learn more about any of the products and services mentioned here, call APB Security. We look forward to helping you.
About APB Security Systems, Inc.
APB Security Systems, Inc is a family-owned, full-service alarm and automation company that's been in business since 1977. We provide professional, efficient service and have a central monitoring center in the NYC metro area. With trained technicians and personable service, we're your first choice in security and automation.