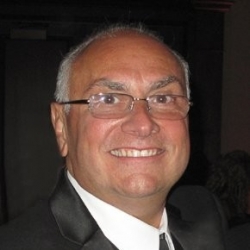 Latest posts by Steve Coppola
(see all)
The 2021 holiday season is underway, and you want yours to be memorable for all the right reasons. One way to increase the happiness of your holiday season is doing everything you can to prevent a tragic house fire. Here are the essentials to holiday house fire prevention. 
Be thoughtful about your tree.    
The National Fire Prevention Association (NFPA) reports that every year between 2015 to 2019, U.S. fire departments responded to an average of 160 home fires that started with Christmas trees. These fires caused an average of two deaths, 12 injuries, and $10 million in direct property damage annually. As the NFPA states, "A dry tree can catch fire and burn faster than newspaper." 
With that in mind, keeping your Christmas tree maintained with water on a daily basis is critical. You can also reduce your risk of having a dried out tree by getting yours freshly cut close to Christmas. 
Decorate your home with caution. 
The NFPA also reported that electrical distribution or lighting equipment was involved in almost half of home Christmas tree fires, and that nearly one in five Christmas tree fires were started by decorative lights. In nearly one-fifth of the Christmas tree fires, some type of heat source, such as a candle or equipment, was too close to the tree. To prevent one of these fires from happening at your home, make sure that: 
Your tree is at least 3 feet away from heat sources like fireplaces, radiators, space heaters,

candles or heat vents.

Your tree does not block any doors or exits.

You read the manufacturer's instructions for the number of light strands to connect.

You do not use old lights, worn lights or lights that quickly become hot to the touch. 
Of course, you should also make sure smoke alarm batteries are fresh so you will know right away if a fire is detected and the family can exit quickly. 
Bake your treats prudently. 
The holidays are busy, and it's tempting to walk away while you have cookies or pies baking. That's a bad idea, because these treats contain butter, sugar and other ingredients that can go from cooking to burning in seconds. Instead, you should stay nearby, check your baking often, and ventilate the kitchen with an open window or screened door so that your smoke detectors will only sound if there's truly a risk of fire.
For a season filled with happy memories, reduce your risk of holiday house fire by following these helpful tips. For questions on smoke alarms and monitored fire and life safety solutions, call APB Security today. 
About APB Security Systems, Inc.
APB Security Systems, Inc is a family-owned, full-service alarm and automation company that's been in business since 1977. We provide professional, efficient service and have a central monitoring center in the NYC metro area. With trained technicians and personable service, we're your first choice in security and automation.