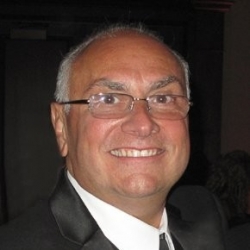 Latest posts by Steve Coppola
(see all)
There are two types of crimes that increase by 20% in the month of December, says the National Crime Victimization Survey. These two crimes are robbery and personal larceny, both of which involve property theft that can include home burglary. To help reduce the risk of these crimes dampening your holiday season, implement these holiday home security habits. 
Remember to arm your system. 
A happy holiday season is one filled with guests dropping by, and many of us are starting to incorporate that back into our routines this year. That's great, but be sure to arm your home security system when guests leave. The criminals who stake out your neighborhood may be inclined to view your hospitality as a window of opportunity for them — but by arming your system, you can close that window. It's simple to arm your system with remote access. Using your smartphone, you can set the alarm from the convenience of your armchair, bed or bathtub after a busy night entertaining.  
Pay attention to camera alerts.
Whether you have a doorbell camera or a network of smart cameras monitoring activity around your home, the mobile alerts you receive can tell you the moment someone is attempting to prowl around your property.
With the two-way audio in a doorbell camera, you can give them a stern warning through your phone that prompts them to flee, protecting the packages on your porch and defending your home from burglary. 
Stay plugged in from everywhere. 
Holiday travel is permissible again, and it's exciting to plan a trip out of town. While you'll want to ask neighbors to take in your mail, newspapers and package deliveries to prevent your home from being an invitation to burglars, you'll also want to stay plugged into your system the entire time. You'll receive a mobile alert if the alarm is triggered or motion is caught on camera. You'll also receive a call from the central station if the alarm is triggered; answer it to find out right away what's going on. Rest assured that break-in attempts will be addressed as our trained security agents send police to the home.
This is the season of joy and peace, and home burglary prevention can help keep it that way. To learn more about any of the home security solutions here, call APB Security today. 
About APB Security Systems, Inc.
APB Security Systems, Inc is a family-owned, full-service alarm and automation company that's been in business since 1977. We provide professional, efficient service and have a central monitoring center in the NYC metro area. With trained technicians and personable service, we're your first choice in security and automation.