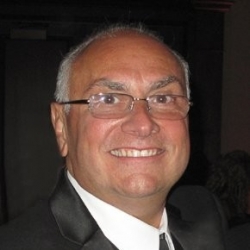 Latest posts by Steve Coppola
(see all)
You know the saying: "If you don't have time to do it right, when will you have time to do it over?" It goes hand-in-hand with, "Time is money." Both are great lessons that underscore the importance of getting things right the first time. By choosing the right home security company, you can avoid unnecessarily high costs, equipment that's hard to use, and incompetent monitoring services that leave you vulnerable. You can preserve your time and save more money, leading to a better quality of life. 
But with so many companies out there, how do you know what to choose? Here are the things to look for in a home alarm provider.  
Putting Your Family First 
You want a home security company that puts the safety of your family first. They do this by offering products and services that cater to the needs of today's families, like:
Smart home automation that adjusts to your family routine. With smart home technology, your locks, lights and thermostat become part of the security system to respond to your family's daily schedules and preferences.  
Environmental monitoring: smoke alarms, pipe freeze detection, leak detection and carbon monoxide monitoring. With environmental monitoring as part of your system, your home can be a safer place to live. 
A doorbell camera that records your front porch activity, triggered by motion detection. The two-way voice communicator lets you speak to visitors remotely, so you can welcome friends, greet delivery people and warn trespassers to go away. You can also know when the kids arrive home from school by getting a text alert the moment they reach the front door. 
All of these features are in addition to traditional home security devices like intrusion alarms, glass break detectors, and additional outdoor cameras to protect your family from crime. 
Professional Security Monitoring 
A home security system is only truly effective when it's monitored by a UL listed monitoring center, staffed by security agents who can dispatch police to your home in the event of an emergency. Likewise: If your environmental monitoring devices signal a problem, they can also alert you to these threats right away so you can take action. 
By getting your home security right the first time, you can elevate your family's safety and quality of life at the same time. To learn more about any of the services described above, give APB Security a call. We'll be glad to answer your questions. 
About APB Security Systems, Inc.
APB Security Systems, Inc is a family-owned, full-service alarm and automation company that's been in business since 1977. We provide professional, efficient service and have a central monitoring center in the NYC metro area. With trained technicians and personable service, we're your first choice in security and automation.