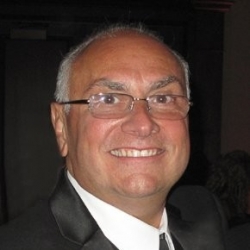 Latest posts by Steve Coppola
(see all)
We have come a long way in the fight against COVID. However, it seems that some of the cultural changes we've adopted over the past year are here to stay — for example, sterilizing the things we come in contact with and trying to stay as contact-free as possible. One thing Americans have done to mitigate their contact concerns is to increase the frequency of home deliveries. From food, to household necessities, to clothing and more, we are having things delivered to our homes more frequently than ever.  
Home delivery isn't 100% safe.  
In one recent poll, 48% of respondents said that home deliveries help them feel safer than shopping in stores; to make sure they still support their local businesses, 53% also order from locally owned establishments. Staying away from crowds by using home delivery is great — but the truth is, it's still not 100% safe for those trying to avoid contracting germs and viruses. 
Reduce your risk of contraction. 
Even though home delivery helps us reduce our risks by avoiding crowds, many Americans are worried about being exposed to germs at their own front doors. For that reason, 35% of those polled say they wait until the driver leaves before opening the door. Doing this can certainly reduce your risk of contraction, but what if you still want to communicate with your driver? With one small but powerful home security device, you can. 
Communicate without the contact risk. 
That device is our Touchless Video Doorbell. It lets you communicate with your driver through a two-way voice speaker, so you can always say thank you or give further instructions. Here's how it works: When the driver rings your doorbell, you receive an alert on your smartphone. Swipe on it to see the driver at the door; right away, you can talk to them through the speaker. 
Whether you're a few inches from the door or in another room of the house, they'll be able to hear you and respond. In this culture of reduced contact and extreme caution, you need home security tools that can help you stay safe and connected at the same time. That's what the Touchless Video Doorbell can do as we move into a post-COVID era. 
To request more information about this important home security device, call APB Security today. We look forward to helping you. 
About APB Security Systems, Inc.
APB Security Systems, Inc is a family-owned, full-service alarm and automation company that's been in business since 1977. We provide professional, efficient service and have a central monitoring center in the NYC metro area. With trained technicians and personable service, we're your first choice in security and automation.