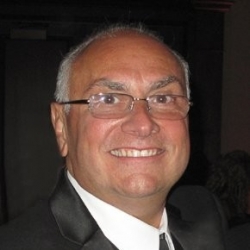 Latest posts by Steve Coppola
(see all)
When you trust your energy monitoring and management to our smart home automation technology, you can save money month after month. Here are some of the ways you can accomplish this: 
By d

esigning customized scenes and schedules for comfort and energy savings.

By using your mobile app to control your smart thermostat on the go.

By stabilizing your energy bill in the summer months, when temperatures are at their peak for the year and your indoor cooling system is more likely to be used. 
Now, there's one more way to lower your energy bill. It's called Give Back, Get Back, and it's a program that connects smart thermostat customers to demand response programs through their local utility providers. By enrolling, you can see even more savings on your monthly energy bill while still enjoying a cool indoor climate. 
Adjusting Your Thermostat, Helping the Power Grid 
By participating in your local utility provider's demand response program, you'll experience a slight, beneficial adjustment to your thermostat up to 10 times this summer; this adjustment will happen during peak mid-day hours. 
By allowing your utility company to do this, you're playing a key role in lightening the load on your local power grid. This reduces the risk of summer blackouts, which helps everyone — and for the icing on the cake, you'll get a lower utility bill every month you participate. Your company will give you a notice of their adjustments in advance, and you can opt out of a single event or the program at any point. 
Enrolling in the Give Back, Get Back Program 
Demand response programs are only available to customers who own a smart thermostat. We make enrolling in the Give Back, Get Back program quick and simple; you can even do it from your home automation dashboard or mobile app.  
There is so much benefit to participating in a demand response program, but the first step is getting a smart thermostat. If you have not yet requested one, now is the time to do it. Call APB Security to learn more about this and other ways to manage your energy use. 
About APB Security Systems, Inc.
APB Security Systems, Inc is a family-owned, full-service alarm and automation company that's been in business since 1977. We provide professional, efficient service and have a central monitoring center in the NYC metro area. With trained technicians and personable service, we're your first choice in security and automation.