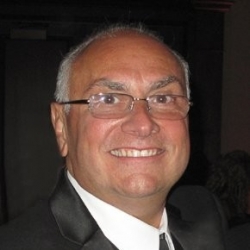 Latest posts by Steve Coppola
(see all)
There's nothing like summer fun, but enjoying it to the fullest requires a serious commitment to safety. You and your family can enjoy a smarter, safer summer this year with these tips to avoid some of summer's most prevalent dangers. 
Know the risks of fireworks.  
Even in the weeks after July 4th, fireworks are often seen in the skies above local neighborhoods. Personal fireworks are illegal in Staten Island — and for good reason, as they are very dangerous. These hazardous explosives are responsible for over 10,000 ER visits per year, and start over 19,000 fires annually. Please follow local ordinances when it comes to fireworks.  
Practice safety at the grill.  
Summer just isn't summer without a few cookouts at the grill. It's lots of fun and the food tastes great, but grilling is nothing to mess around with. The National Fire Protection Association reports that fire departments respond to an average of 9,600 fires related to home grilling every year, and gas grills account for 80% of those. Another risk is being burned by the grill or hot coals. 
To avoid these dangers, follow these safe grilling tips: 
Assign one person to be the "guardian of the grill." This is someone who should be committed to keeping children and pets away from the heat. 

Move your grill away from the house and structures.

Also keep the grill away from overhangs, including trees and plants.

If you have a gas grill, check for hose leaks or breaks before you begin grilling. 

If you have a charcoal grill, only use lighter fluid that's designed for grills. 

Do not add more lighter fluid to the grill after it's already been lit.  
Prevent all water-related tragedies. 
Tragically, more drownings occur in the month of July than any other time of year. Whether your family will be at a lake, river, the ocean or your own backyard pool, it's your responsibility to prioritize water safety. Take these water safety tips seriously: 
Closely supervise children around water, keeping them within arm's reach of an adult. 

When participating in boating or water sports, make sure everyone is wearing properly fitting life vests.

When swimming in a lake, river or ocean, keep everyone in the lifeguarded area. 

Avoid alcohol and other impairments before swimming, boating or supervising swimming children. 
Using Your Home Security to Help
There's one way your smart home security can help with your summer safety goals. If you're expecting guests while supervising swimming kids or manning the grill, use your system to unlock and answer the door remotely with your phone.
Unlock the smart lock, then speak into the two-way voice communicator to tell the guests where they can find you. They'll feel welcomed, and you won't compromise on safety.   
We care about your family's safety, and we have home security technology that can help you enjoy a safer, smarter summer this year. Contact us if you'd like to learn more. 
About APB Security Systems, Inc.
APB Security Systems, Inc is a family-owned, full-service alarm and automation company that's been in business since 1977. We provide professional, efficient service and have a central monitoring center in the NYC metro area. With trained technicians and personable service, we're your first choice in security and automation.